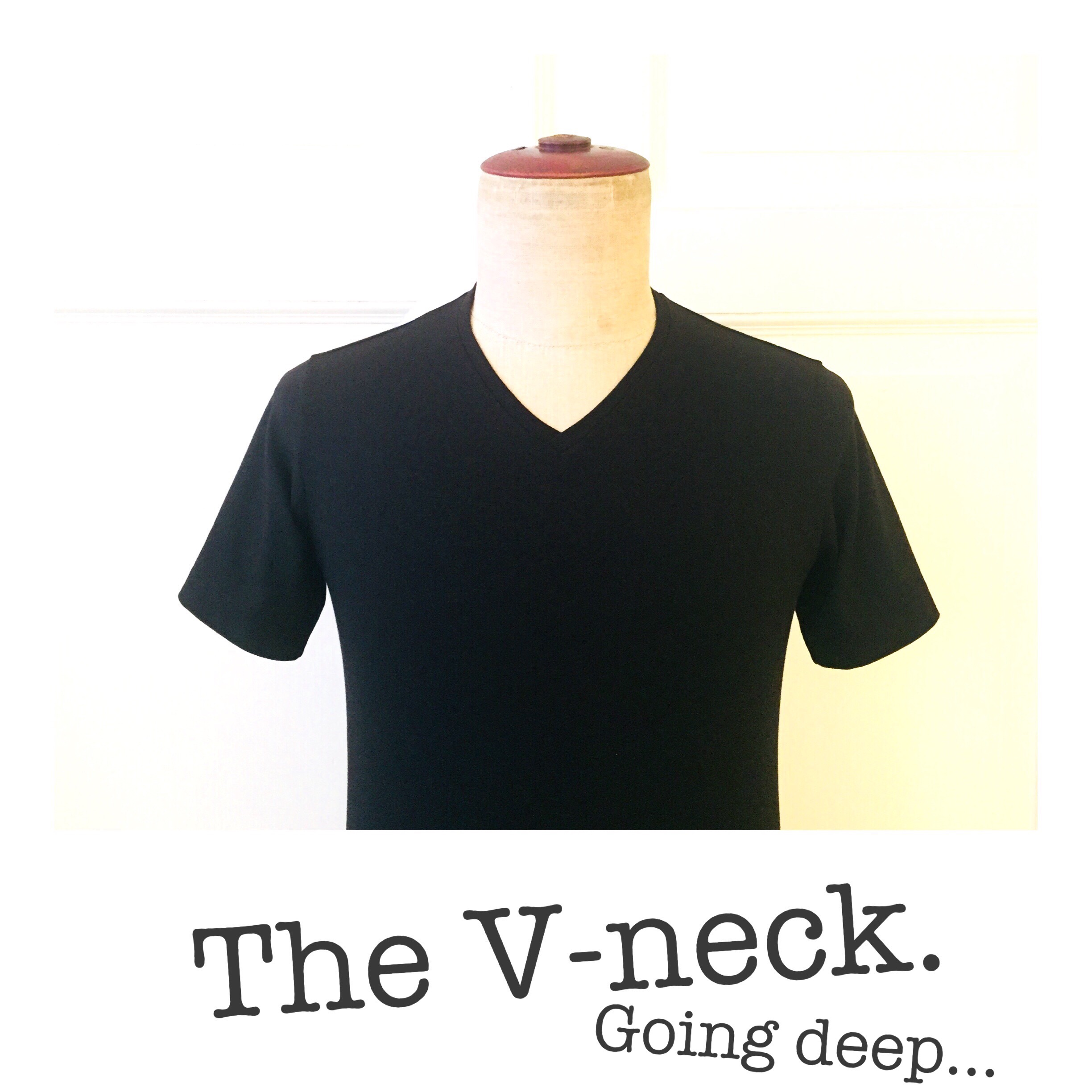 Today the V-neck version of a black t-shirt was added to our Thousand Days Of Hope And Glory project. It's item no. 5 and it's named A3. But the choise of neckline's style isn't the only thing to be considered when opting for a personalized fit. Let's dig deep into some of the things to look at and choose between!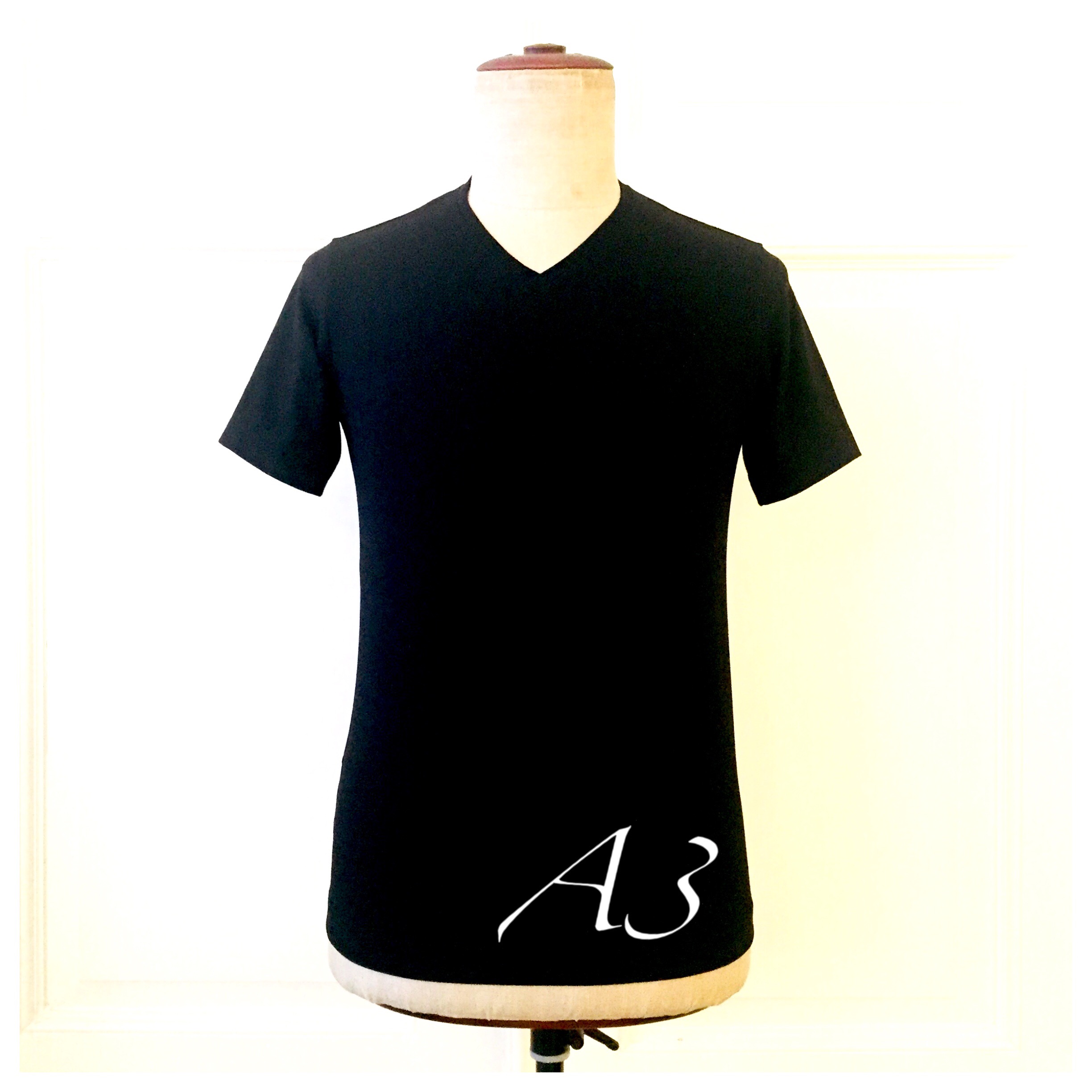 The first obvious things are of course the body's width and length. And then the neckline-style, and sleeve length. But there's more to this! Try to see the shape of it's torso as a 3D silhouette! Then you can decide so much more!
If you look at the sides, you can see a slightly shaping. That's because I want it tighter over the chest, and looser at waist and hips. But that's of course up to you. And if you look at the arm-holes, you will notice that they're very high indeed – that gives a lot of movement, without pulling up the t-shirt every time you raise your arms.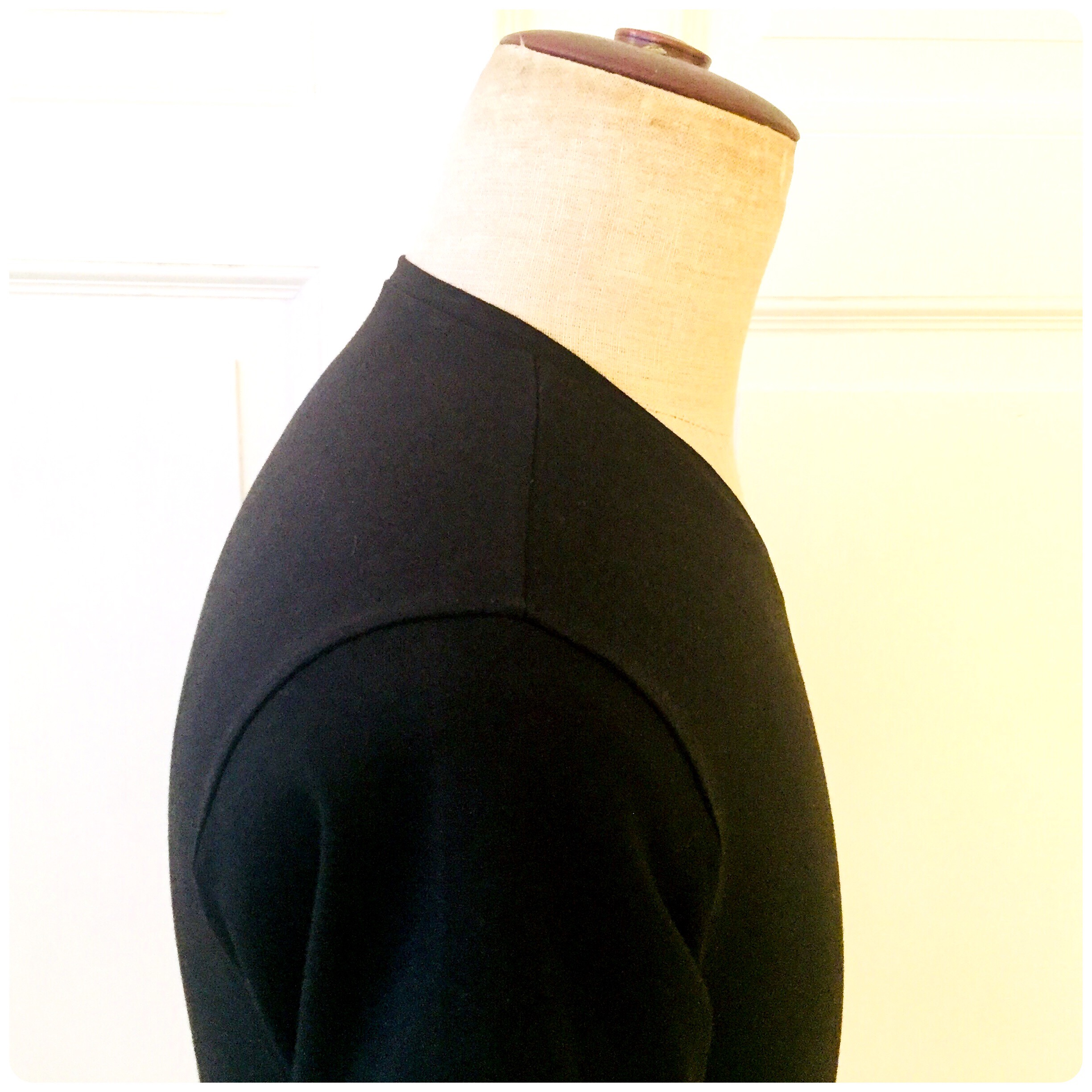 If we continue to neck and shoulders you can detect that the back part is cut much higher than the front part. This is done to prevent a back-sloping neckline with a gaping area at center back (which I just can't stand to wear) – a very common thing nowadays! Therefore I always (often) shift the shoulder seam and neckline forward in my construction before I cut the fabric.
Here's a back view wich perfectly shows the "athletic fit" cut, which just means a narrow fit and therefore lot's of movement. You can also detect how narrow the sleeves are placed on the shoulder seam.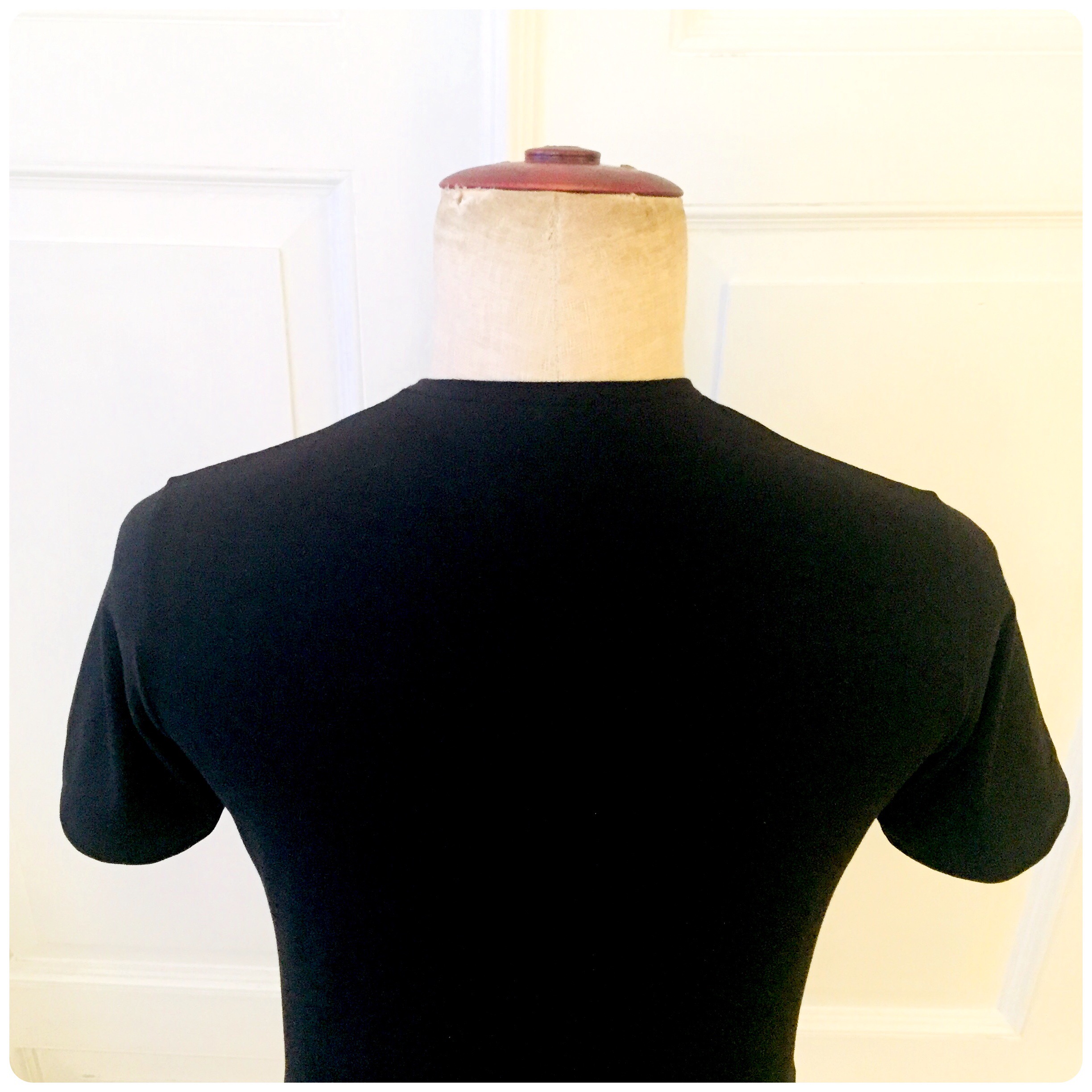 And here seen, a bit more from above.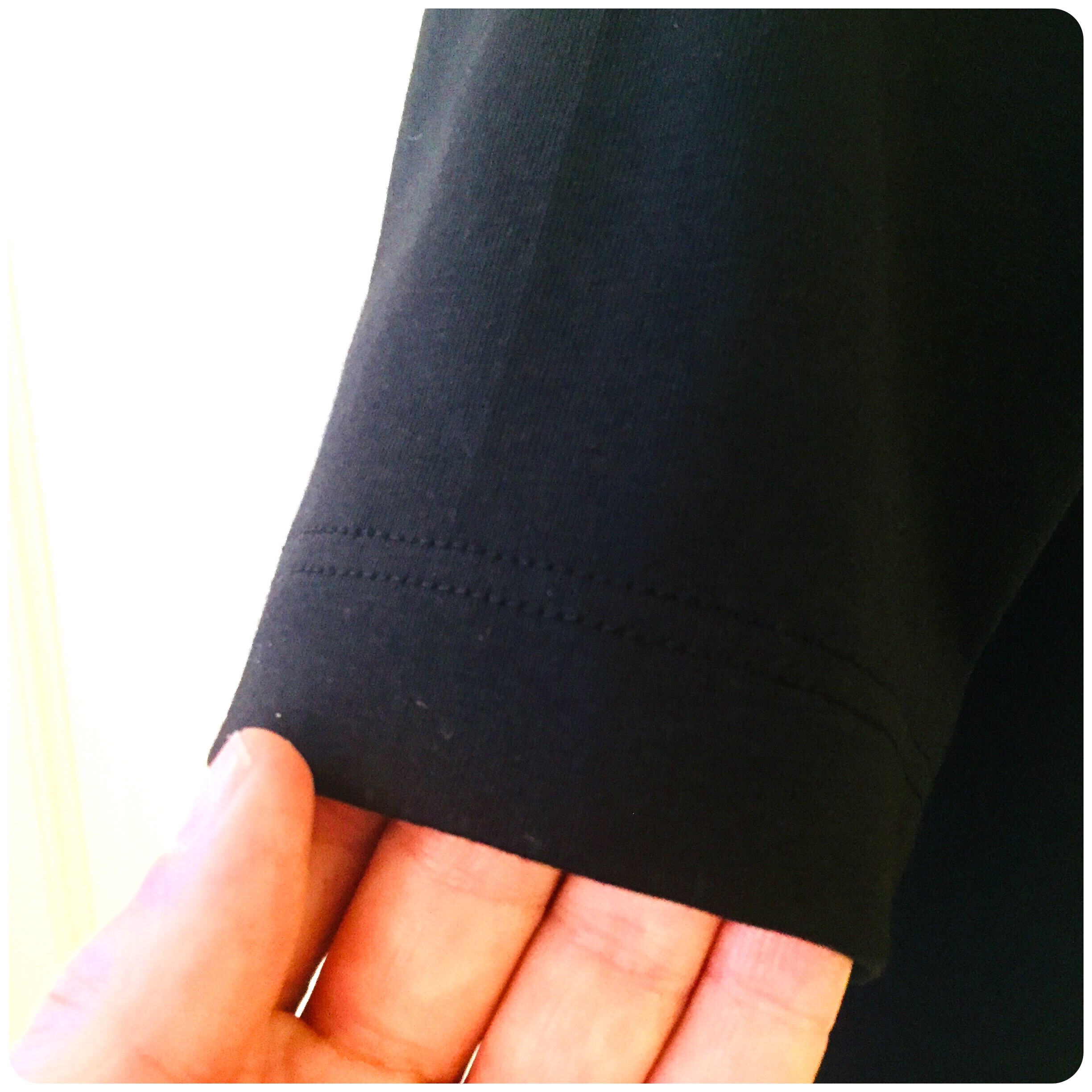 I also like wide hemming. It gives a softer feel, and a nicer drape. Plus a more stable elasticity there. The width of the sleeve also feels important, to give just the right look and feel over the biceps muscle. Do you want it tight, or loose, or maybe somewhere in between? It's all up to you.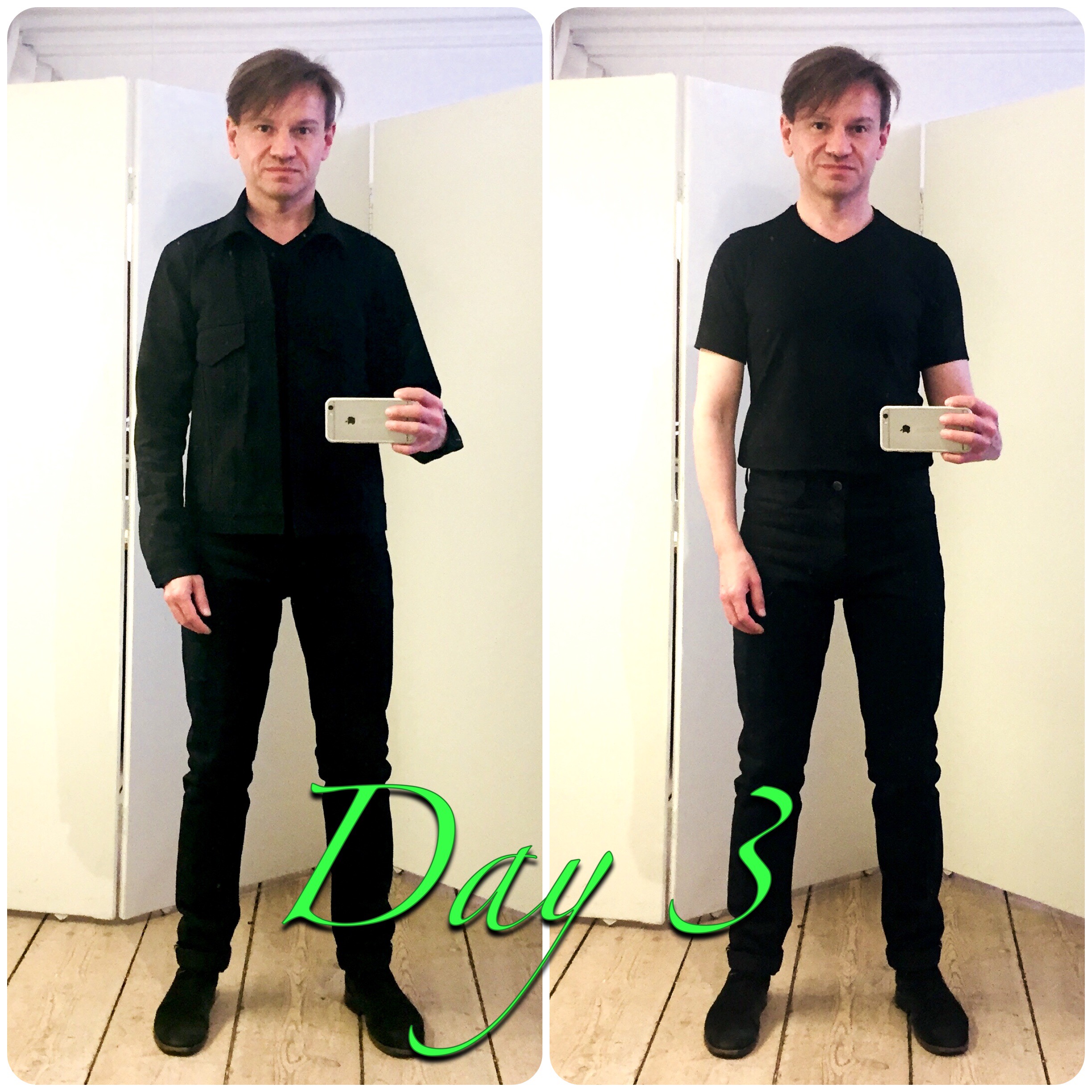 So here it is! The third combination with a new t-shirt, A3, plus the same denim jeans and jacket as before – B1 and C1 – which now have been worn in three continuous days. The stiff material already now feels so much softer. The big question now, is what t-shirt to wear (and make) tomorrow? Let's see!
– Sten Martin / DTTA
__________
If you enjoyed this content, feel free to support us by sharing this article, subscribe to one or two of our different platforms with informative content on tailoring and design, or, by just donating a sum. As a small independent company, we're always greatful for your support!
If you would like to comment, ask questions or suggest upcoming topics, remember to log in with your subscription code. See you over there!