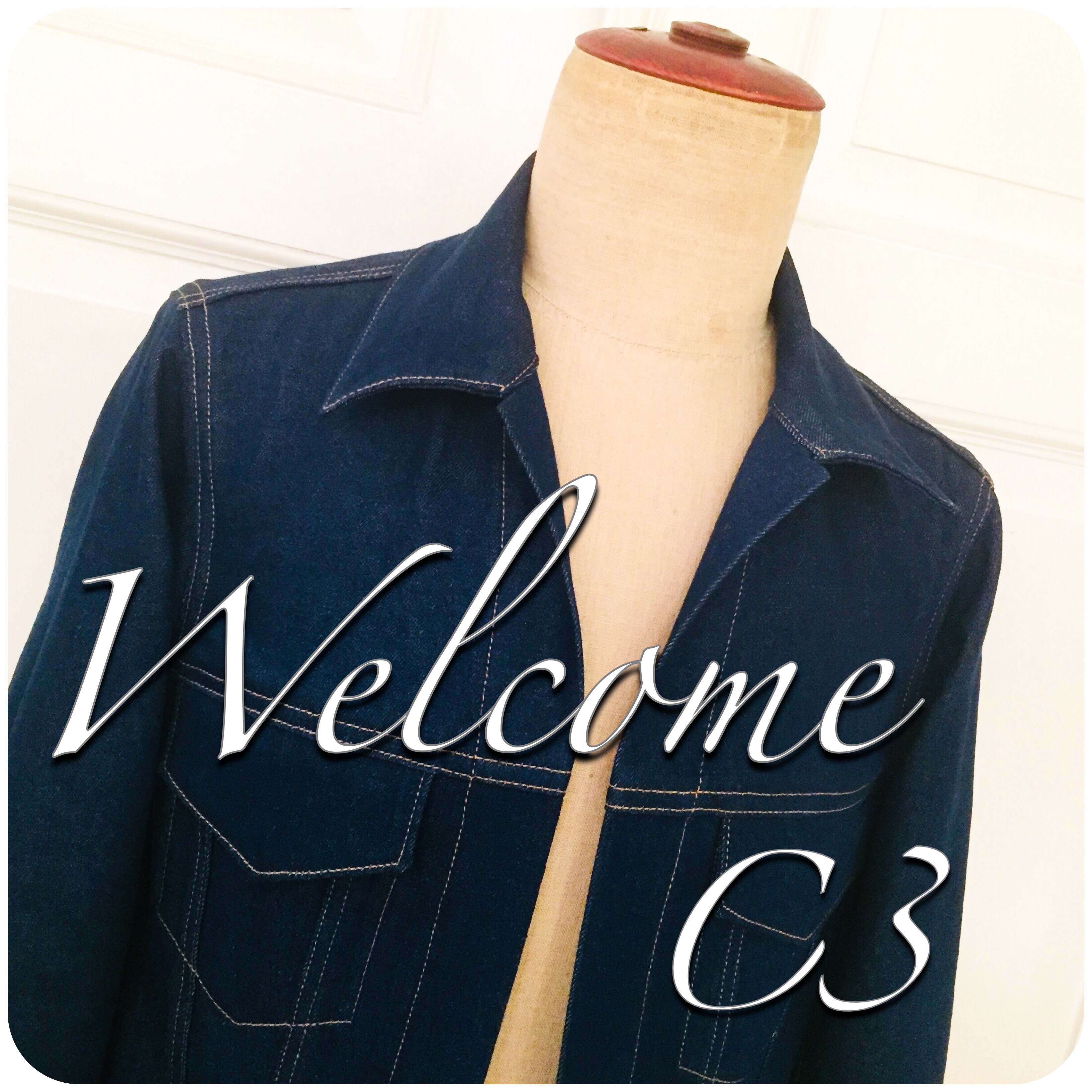 Time for a new segment – Twelwe Days Of The C3 Blue Denim Jacket! During this segment we will look into how to actually make a jacket like this, from start, to end product.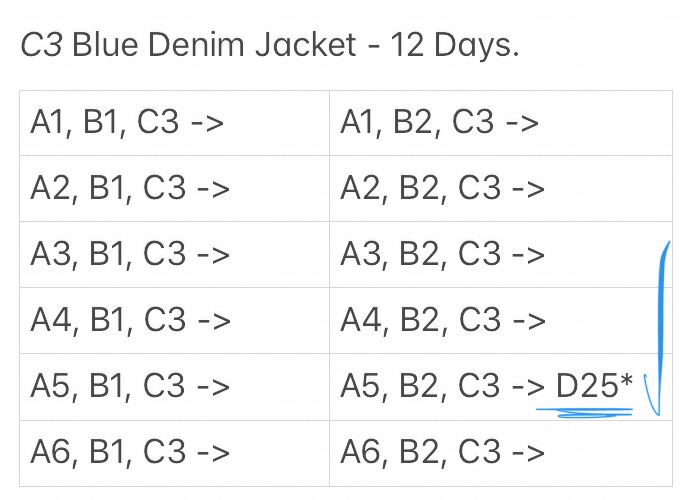 The first day will be this project's 25th day, and the last will be the 36th day (the last day of new combinations with the garments I currently have).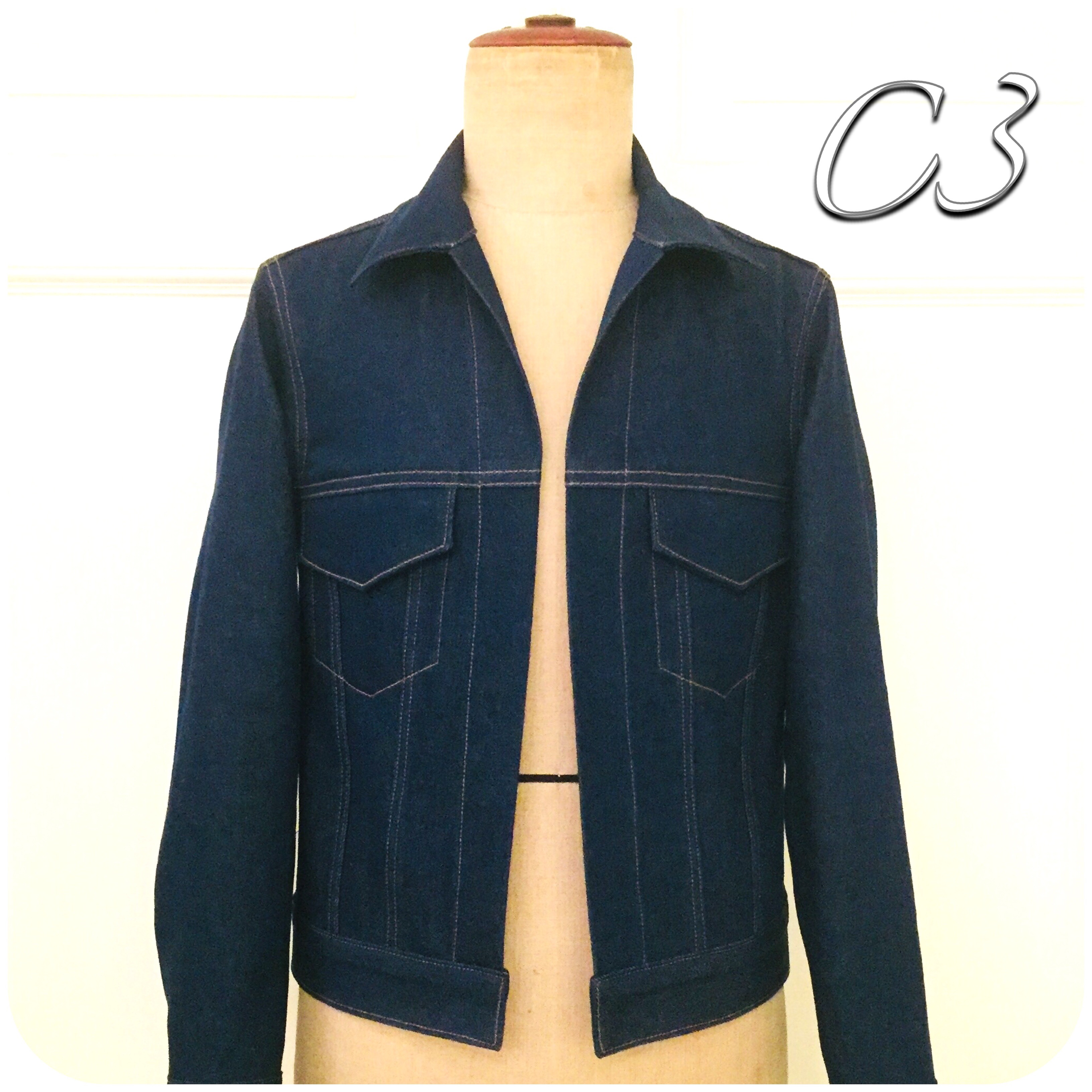 So what actually is this garment then? Basically C3 is my third "covering" garment – where the C represent cover, as in "to cover the garments worn next to the skin" . These C-labeled items could be  jackets, coats and sweaters, and should be able to easily be taken off and on to regulate the owner's body temperature.

A denim jacket is also what I call a one-layer garment. Explained, you could say is's a "you get what you see" item. There's no lining, no interlining, no advanced pocket constructions, and no hidden seams. It's a basic garment made of a basic fabric. That's why a good shape, a good fabric, and precise seams are important, in my opinion – becase, as said before, that's just about all you get. (And that's also why I make hand-stitched buttonholes in them – to give them that extra special luxury feel, and durability.)
Here's me wearing the C3 denim jacket for the first time, below, together with my matching B2 jeans, made previously in the same fabric. Tomorrow we will look into an easy way of how to make a pattern for this jacket.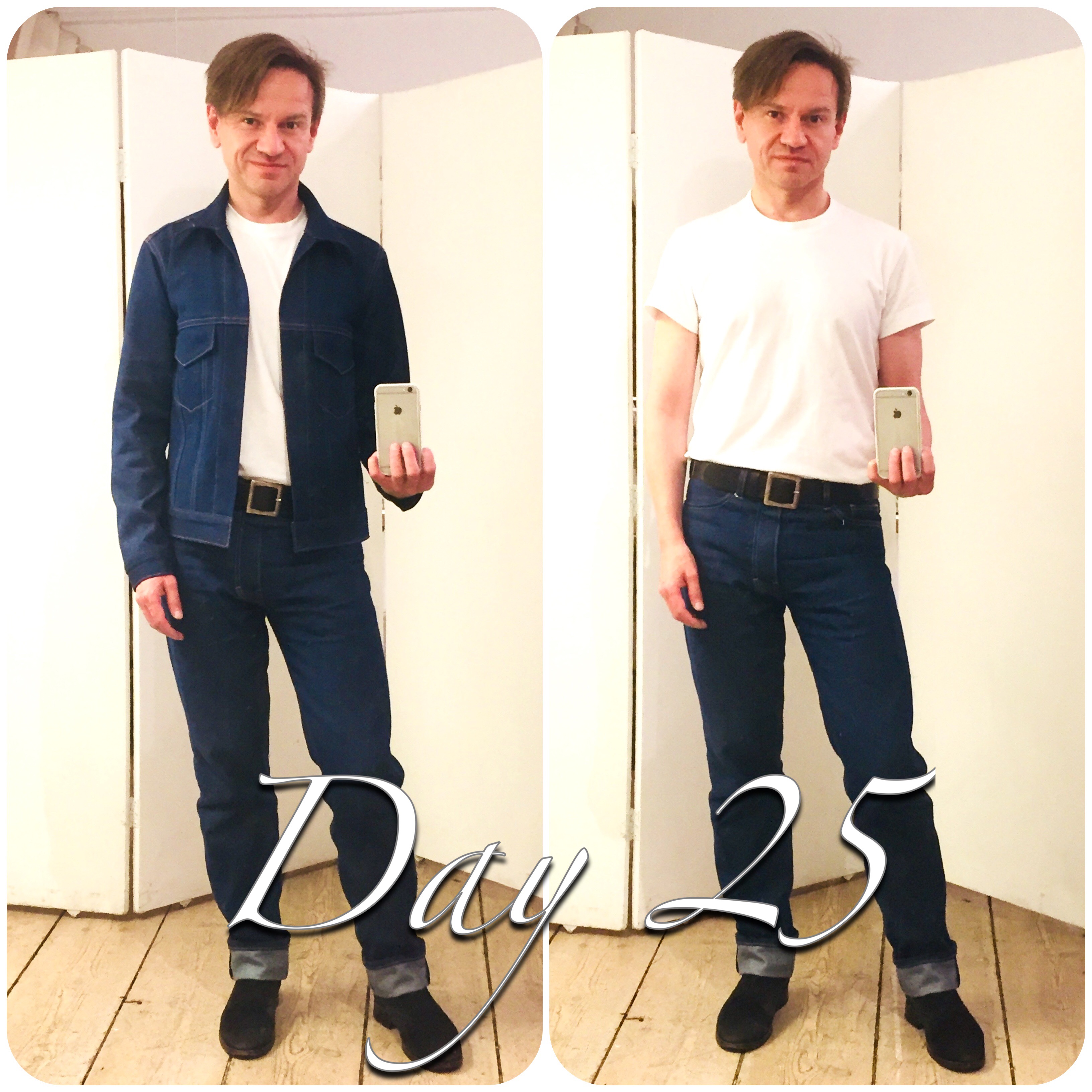 Let's do this! See you tomorrow!
– Sten Martin / DTTA
__________
If you enjoyed this content, feel free to support us by sharing this article, subscribe to one or two of our different platforms with informative content on tailoring and design, or, by just donating a sum. As a small independent company, we're always greatful for your support!
If you would like to comment, ask questions or suggest upcoming topics, remember to log in with your subscription code. See you over there!