Chapter 1 – The Spring/Summer 2019 Collection progress.
Worked with our forthcoming 2019 summer collection today. As usual I have to remember to make some parts here and there, continuously, throughout the weeks and months to enable it to grow. Making it all in a "last minute" stress thingy won't do, at all, simply because it's way too much included into the project to be able to make it that way. We do try to plan as much as possible.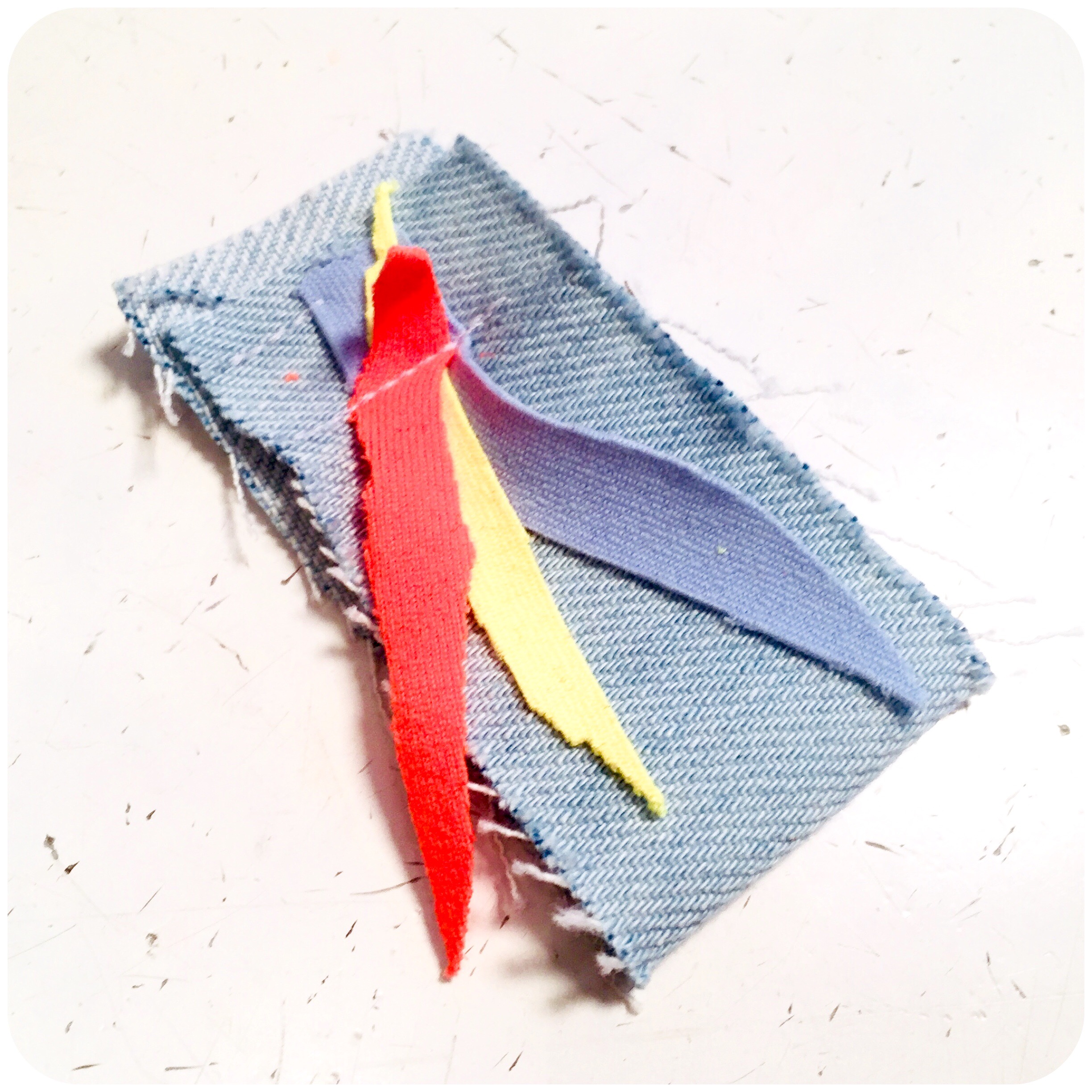 We're going for really bright and vibrant colors this time around!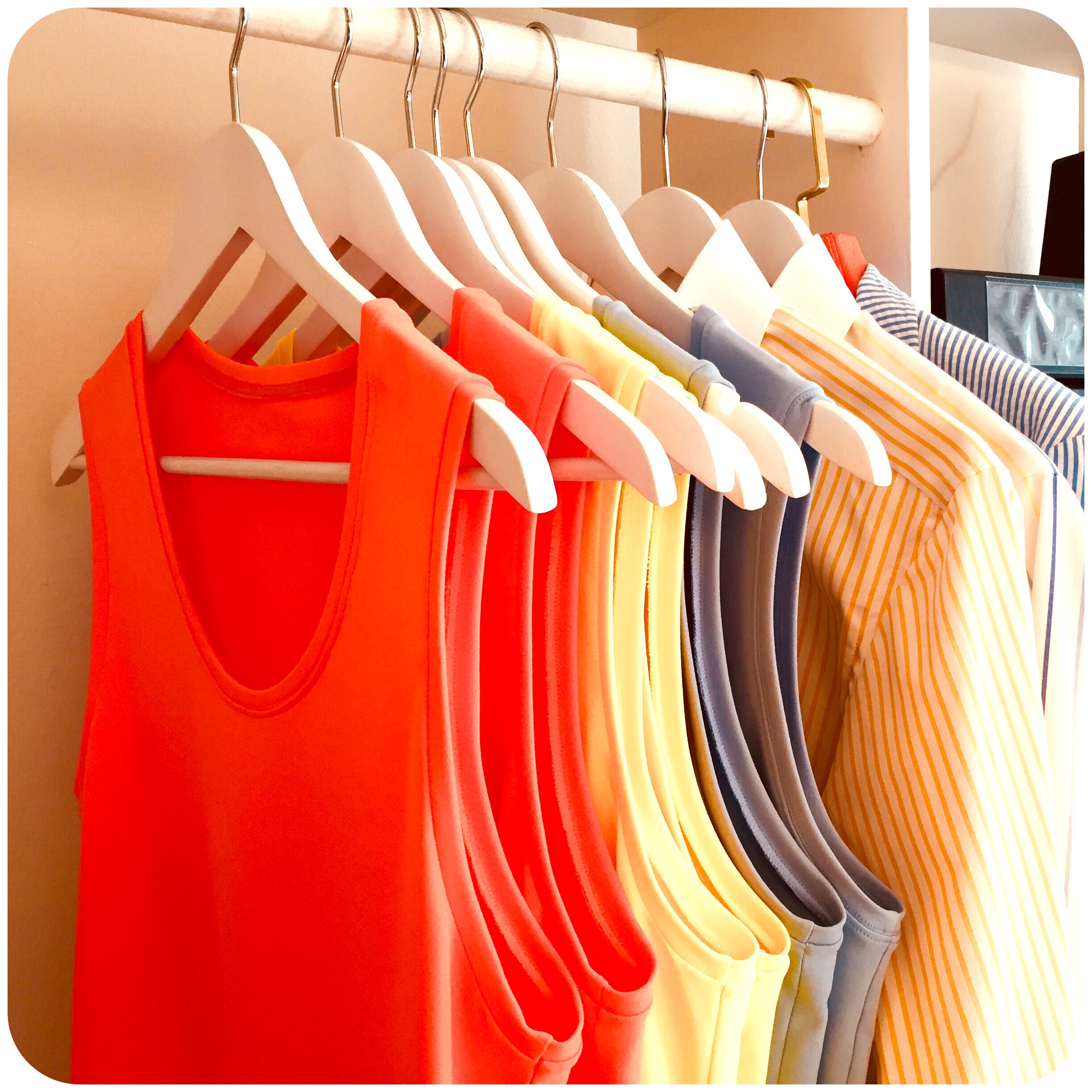 And the collection includes multiple items – and even sportswear!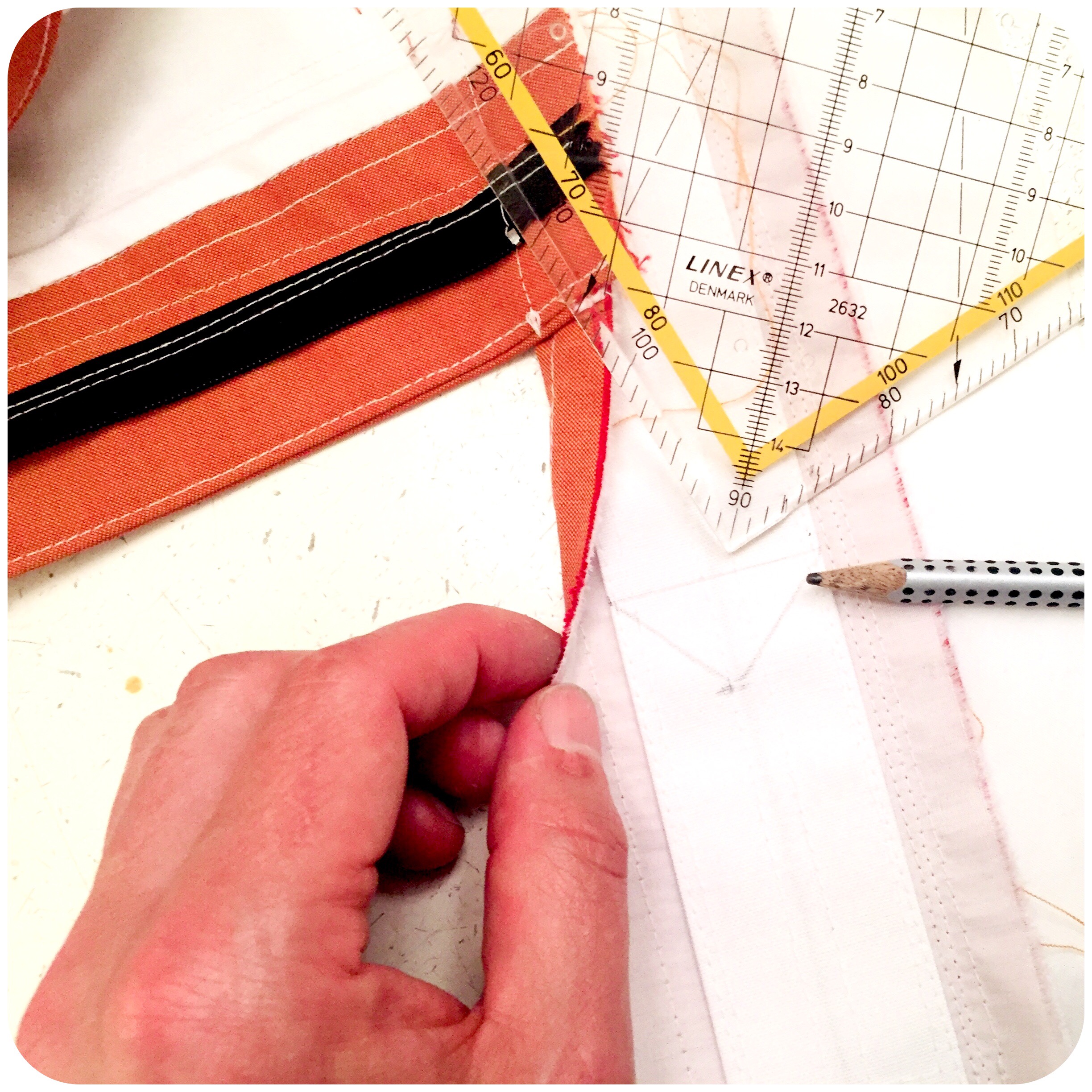 And of course shorts!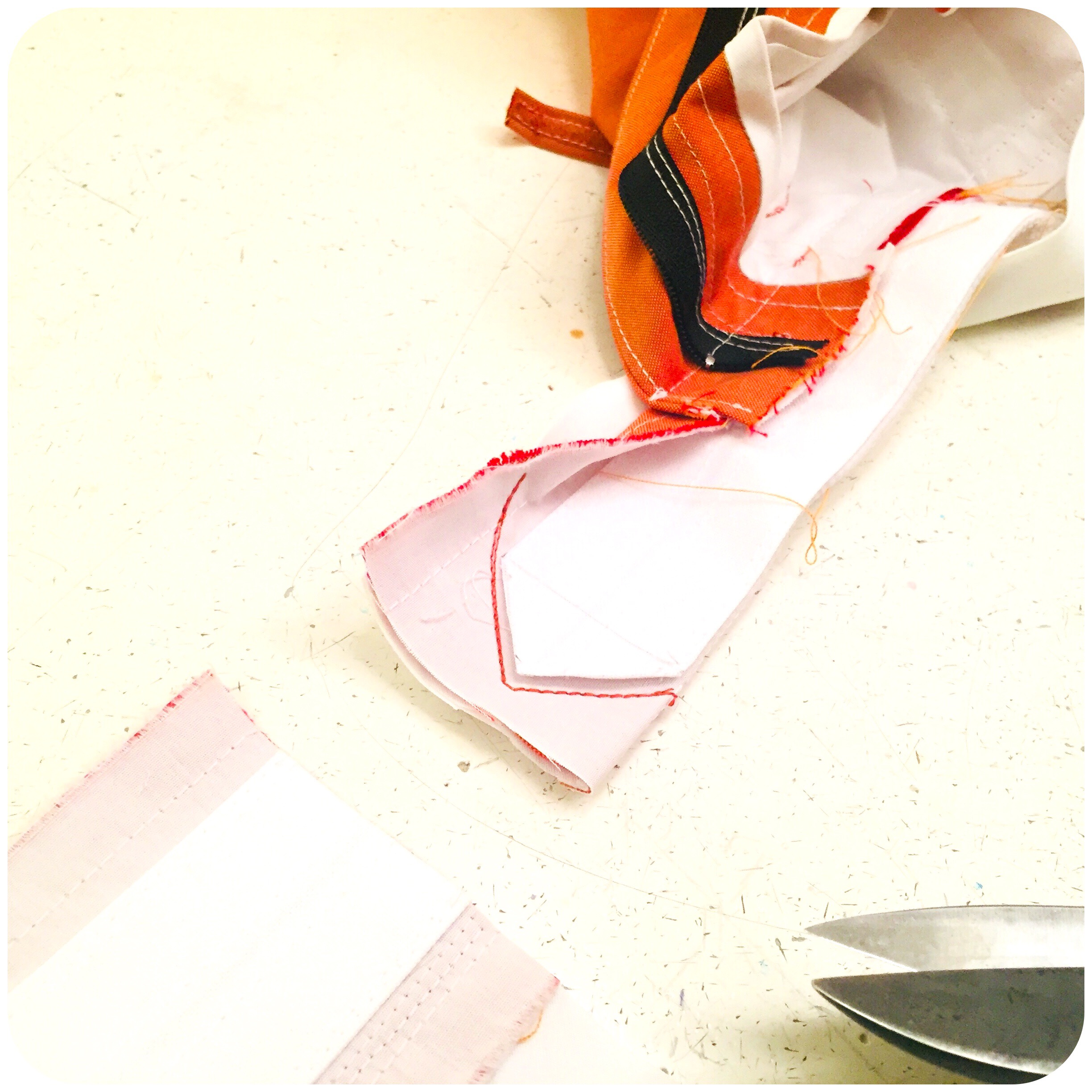 Here's me making the waistband tip of a pair of shorts. No fusible stiffening is used in our products. All is stitched in place.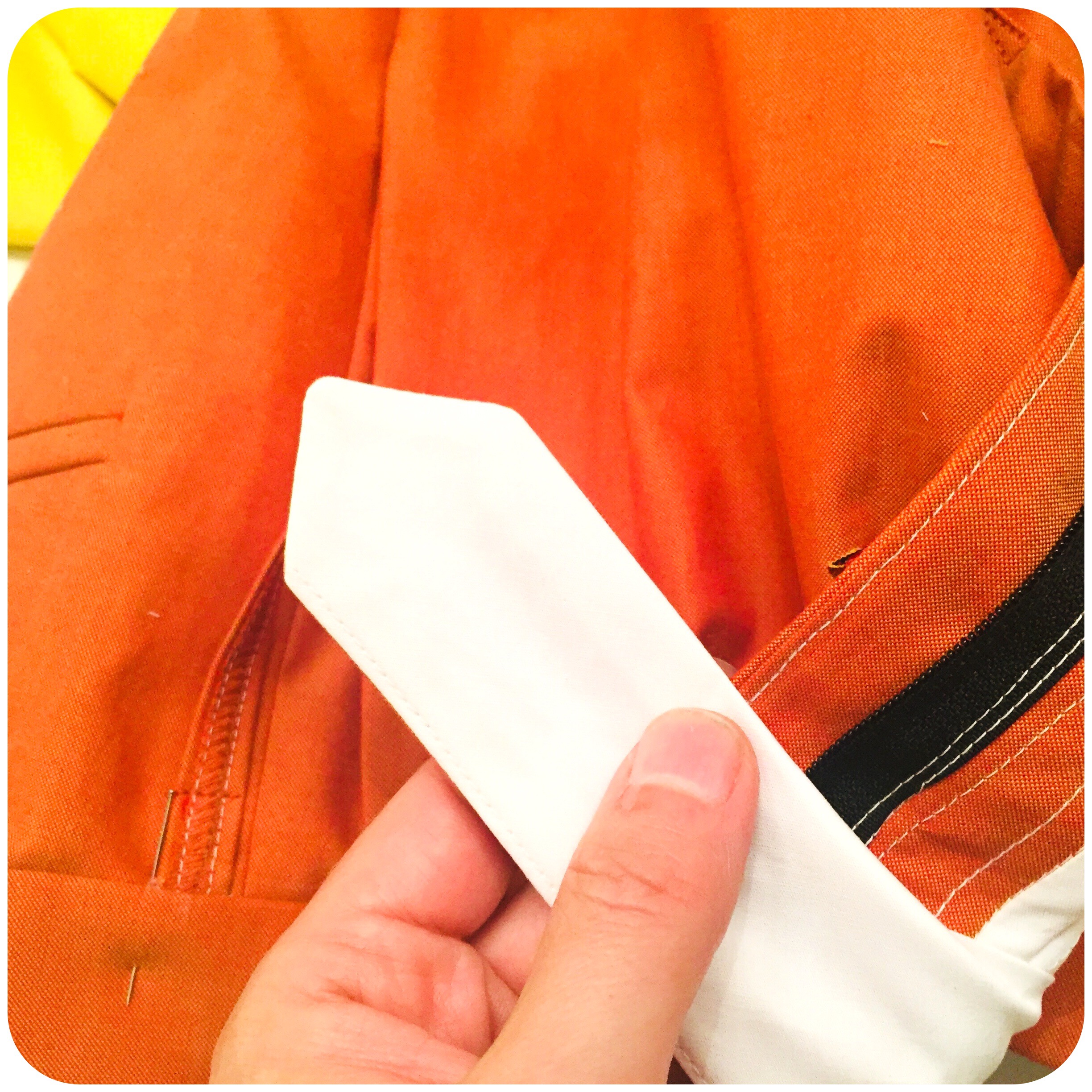 The tip is turned and pressed at the top…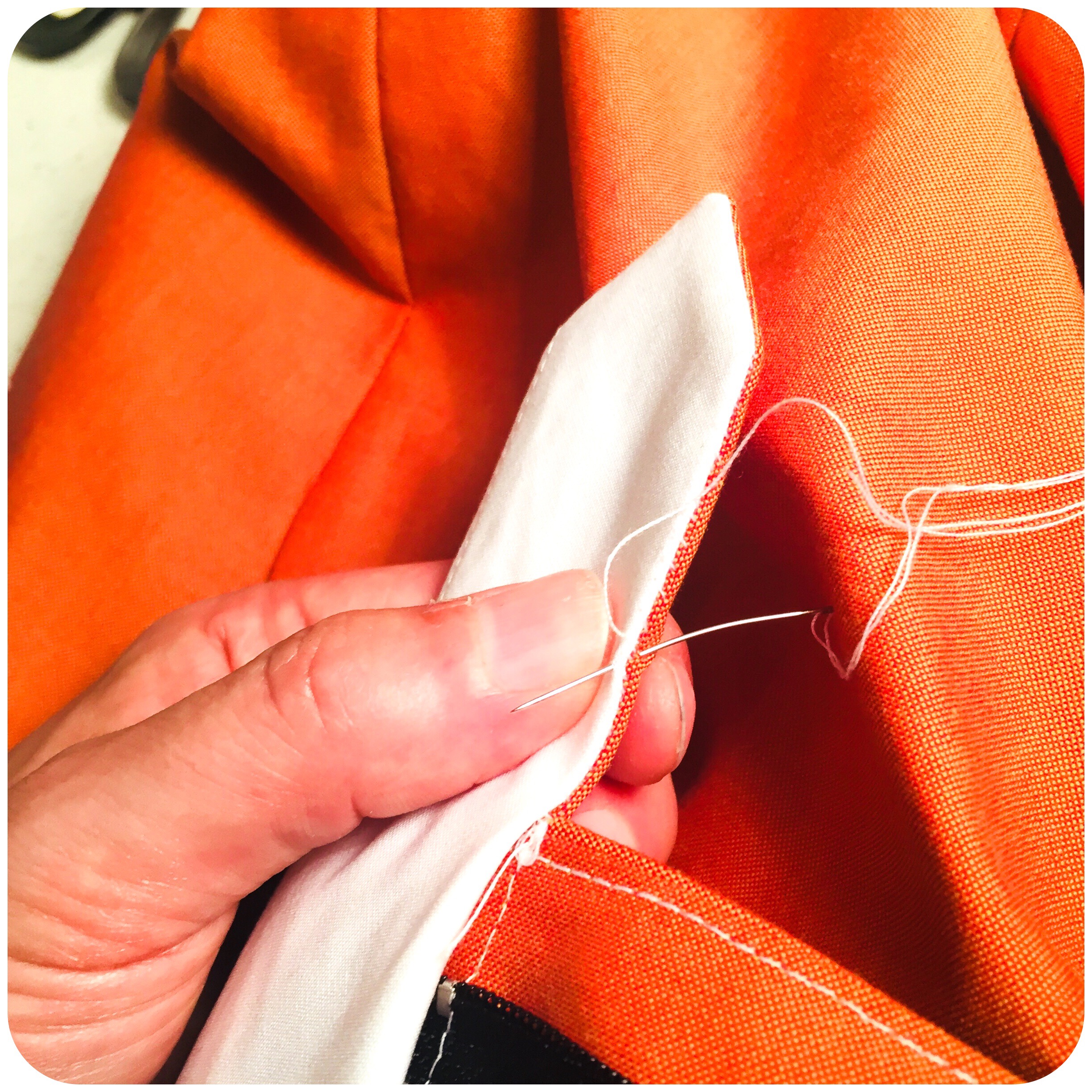 … and then hand-stitched at the lower side, just to avoid bulkiness and twisting.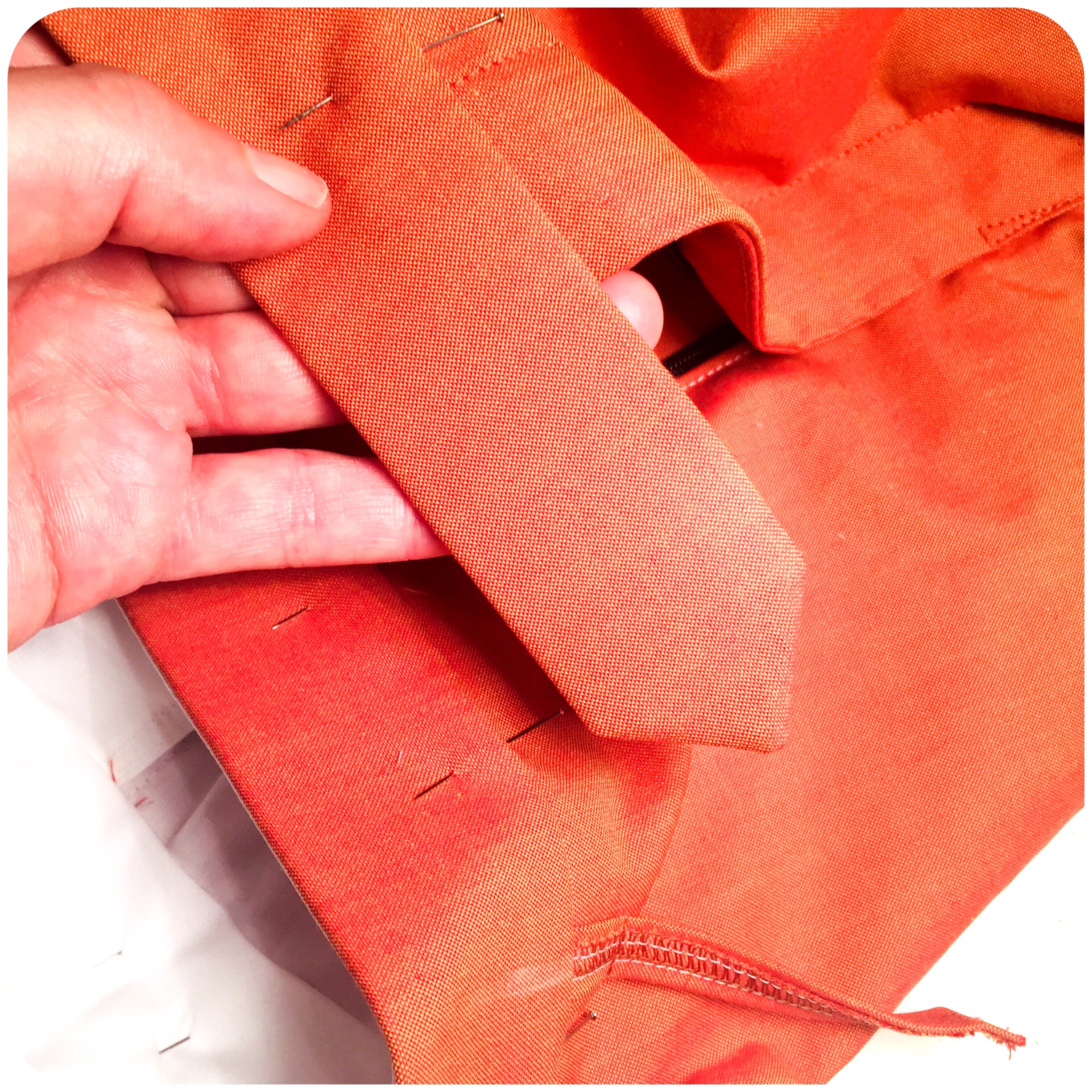 There! A smooth stiff waistband tip. I'm just adding the hand-stitched buttonhole and we're ready to go!
Chapter 2 – Finishing up the new blue denim jacket!
The new jacket has to be finished today to keep the Thousand Days Of Hope And Glory project going without interruptions. So let's do it!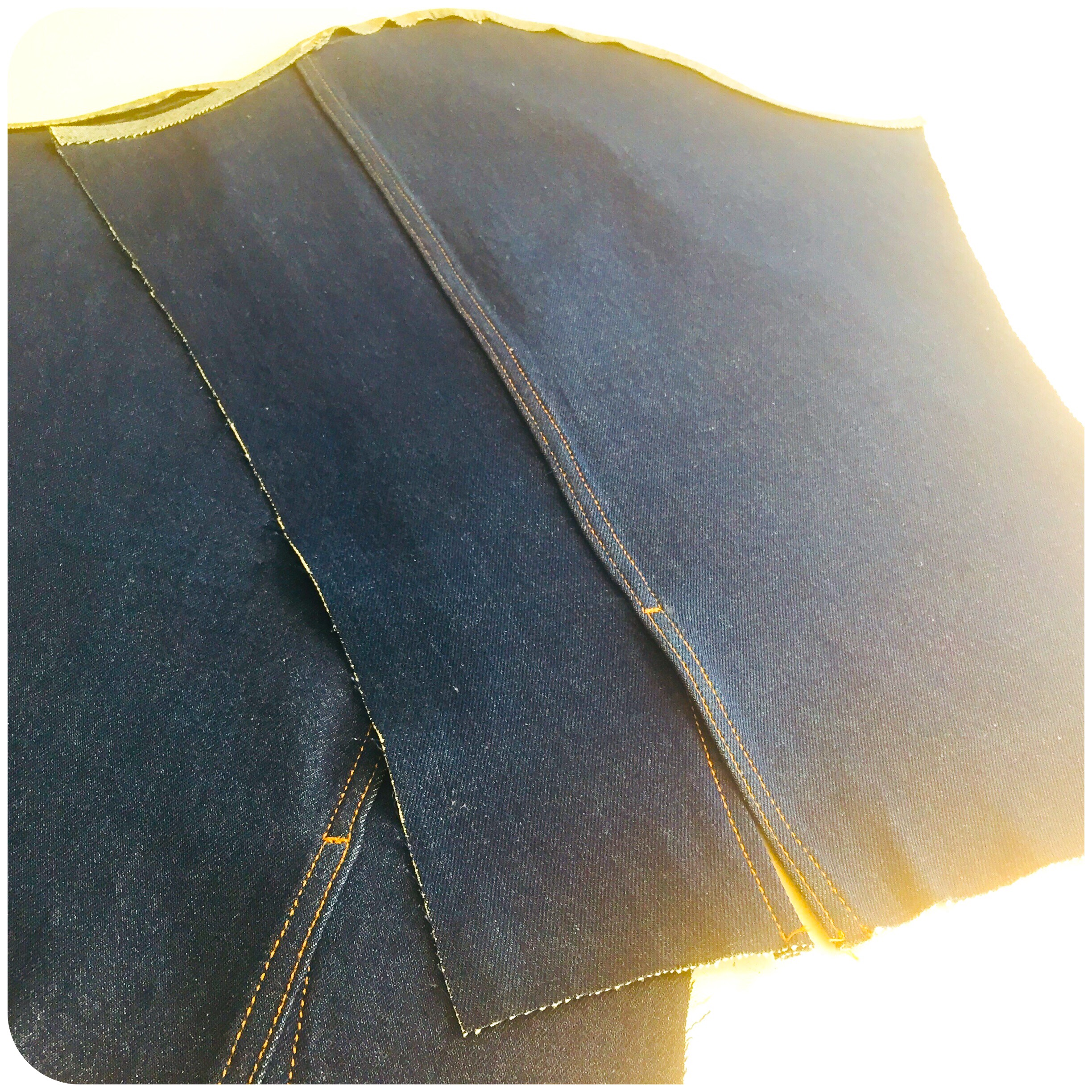 Forgot to show you the sleeves yesterday, so here they are!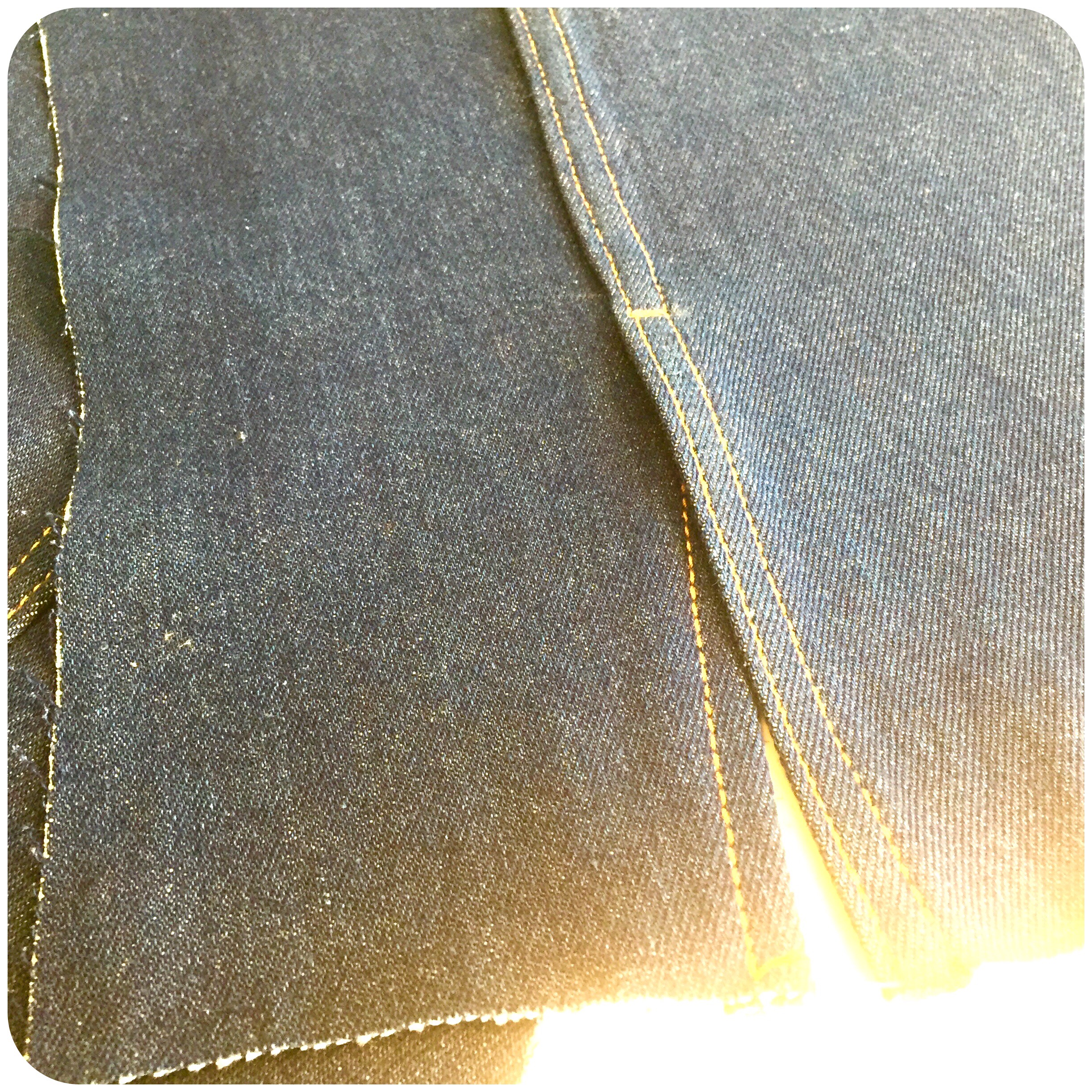 The four-layer counter back sleeve seam ends right into the vent. It's a bit tricky I must say, but after making so many of them, it's now going rather smoothly. Practice makes master, right?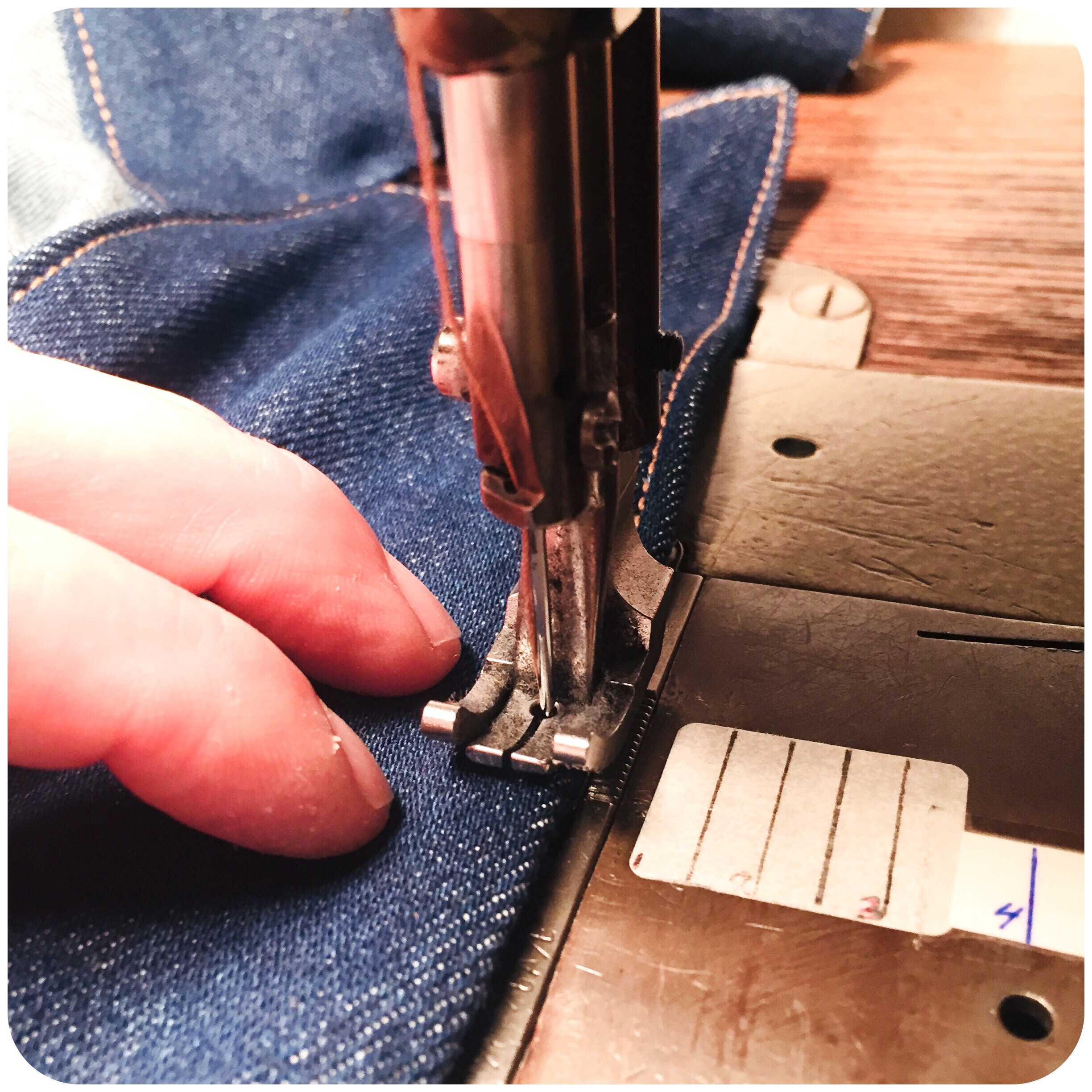 Top stitching the collar into place to compleat the jacket.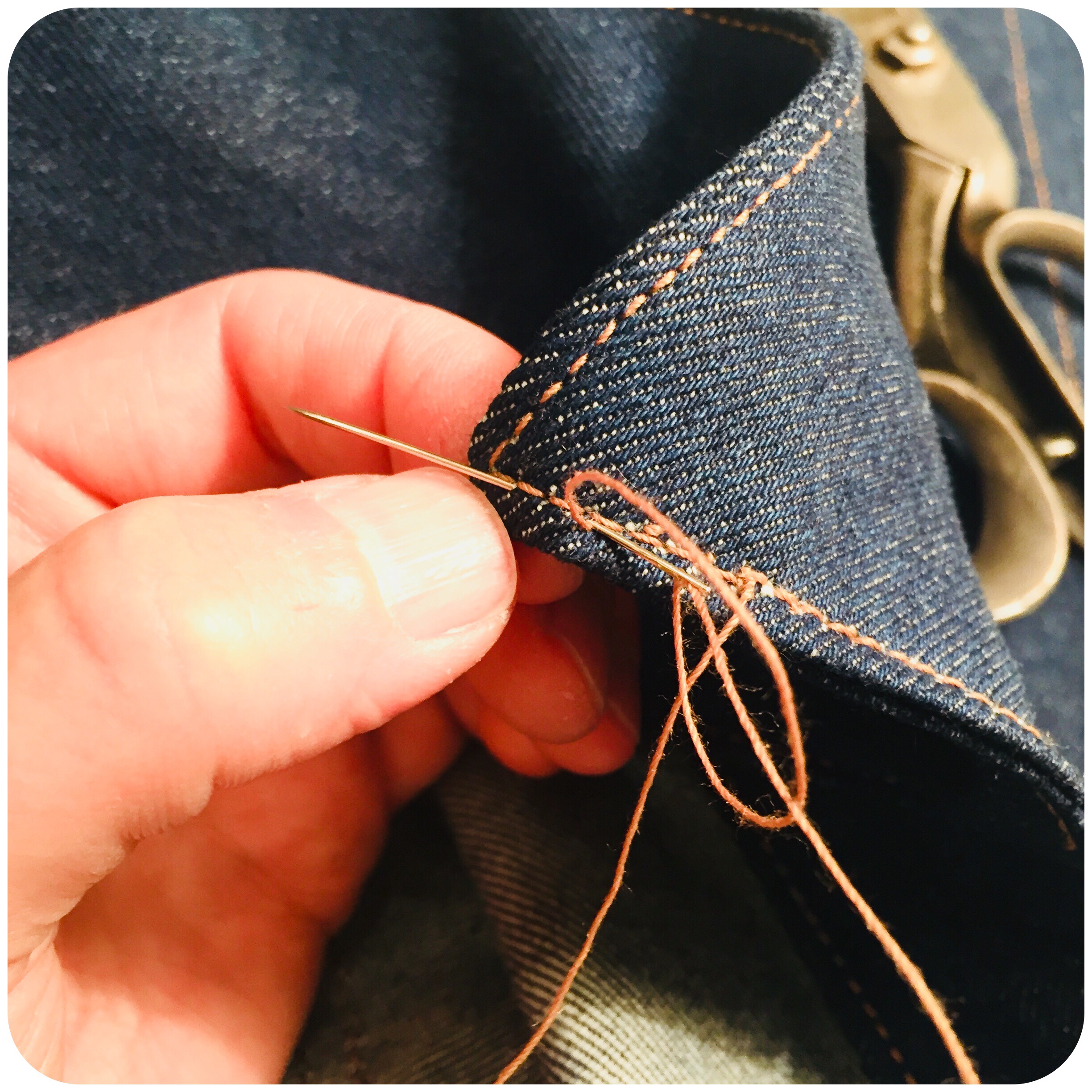 Whenever I'm a bit unfortunate and threads slips up within the machine, I always hide the break (continuation) by stitching and securing the thread ends out of sight.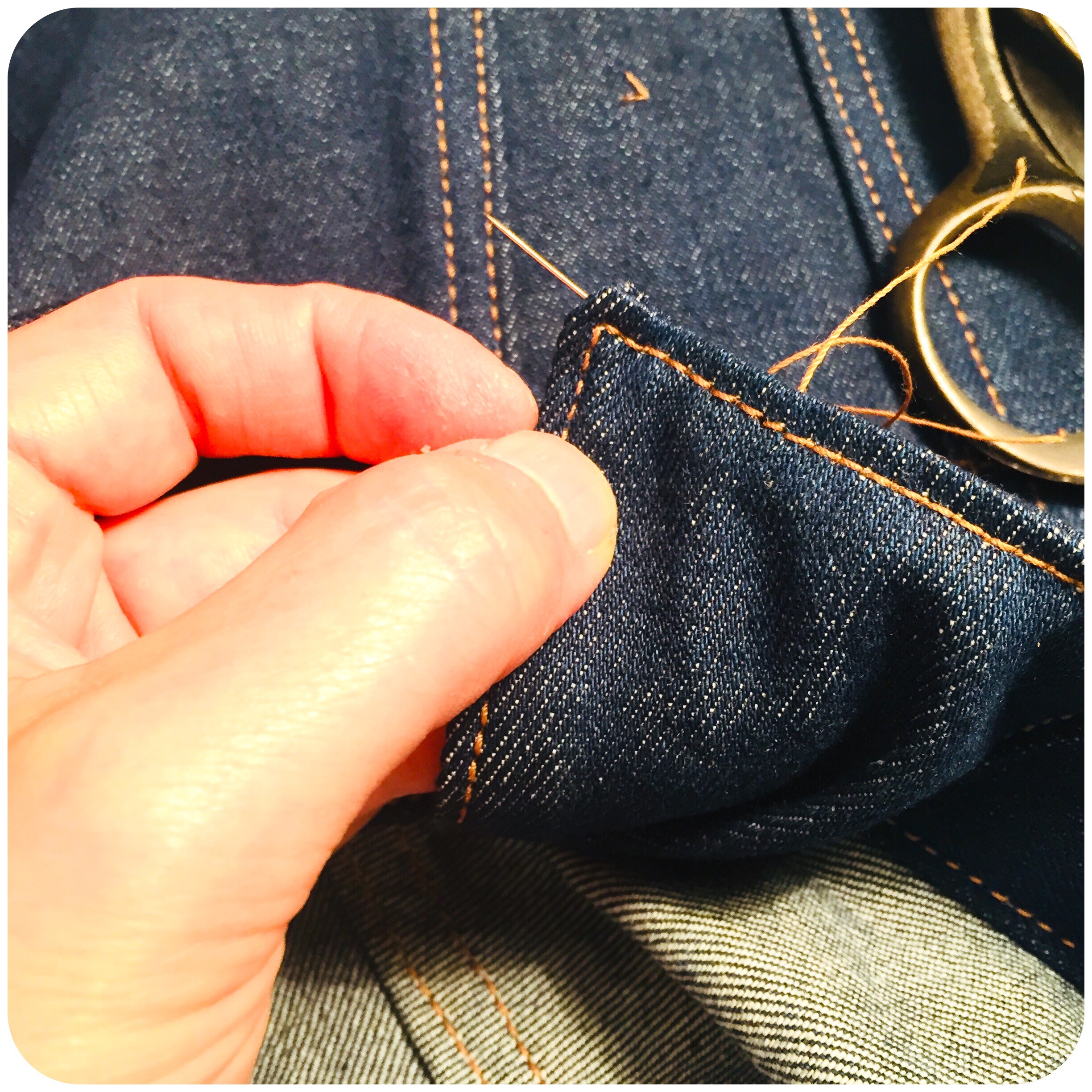 Finally! Jacket made! Just in time.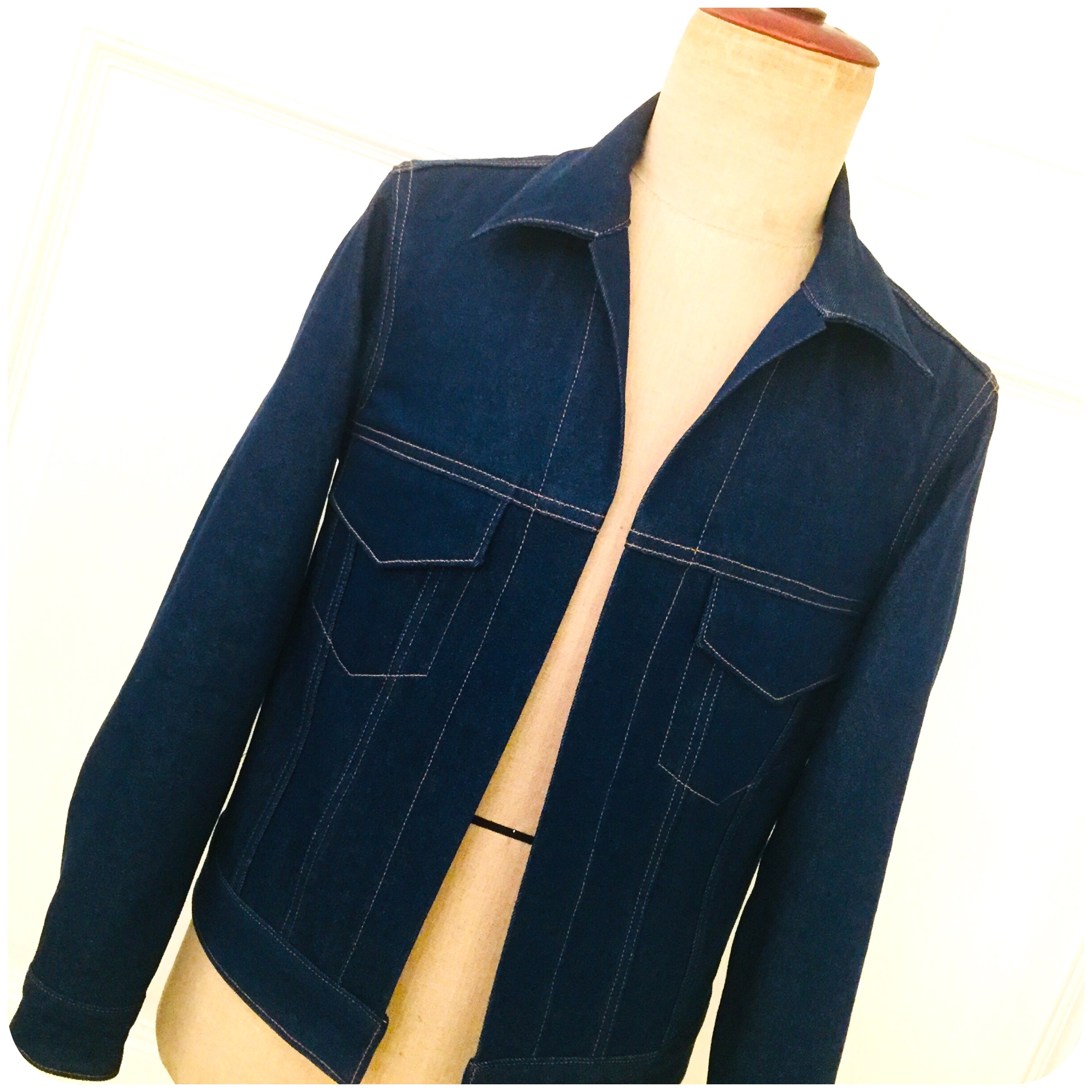 I like it! It has minor adjustments compared to the last one, just to evolve the fit and comfort. And… as usual, the buttonholes have to wait a bit, until I have some more times on my hands. As long as I can wear it, it's okay right?
Chapter 3 – The Project, Day 24.
So this is the last combination I have left with my current 10 garments. Six t-shirts, two jeans and two denim jackets. That's 6 x 2 x 2 = 24.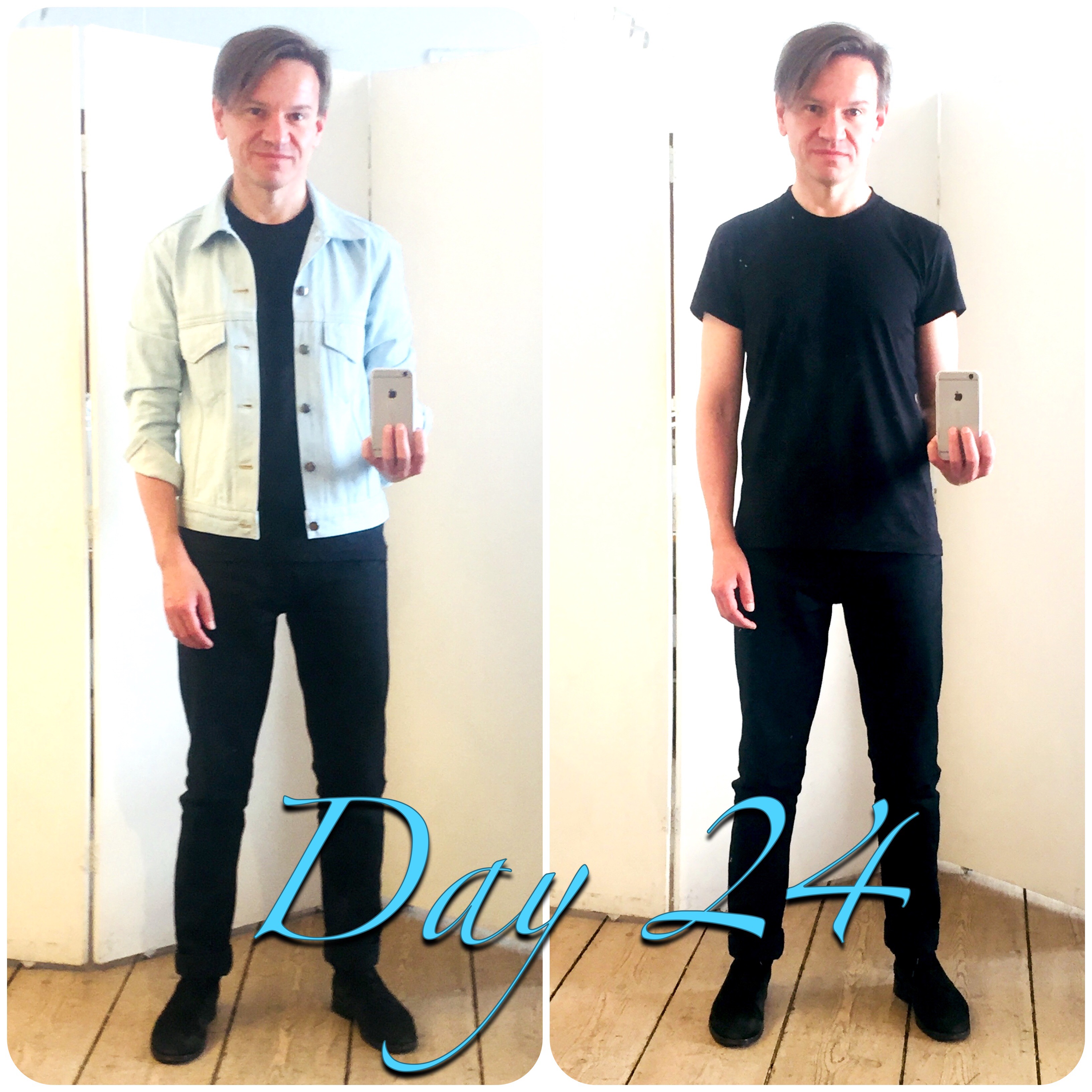 Tomorrow we'll start the new segment with my all new C3 jacket – additional 12 days! See you there!
– Sten Martin / DTTA
__________
If you enjoyed this content, feel free to support us by sharing this article, subscribe to one or two of our different platforms with informative content on tailoring and design, or, by just donating a sum. As a small independent company, we're always greatful for your support!
If you would like to comment, ask questions or suggest upcoming topics, remember to log in with your subscription code. See you over there!