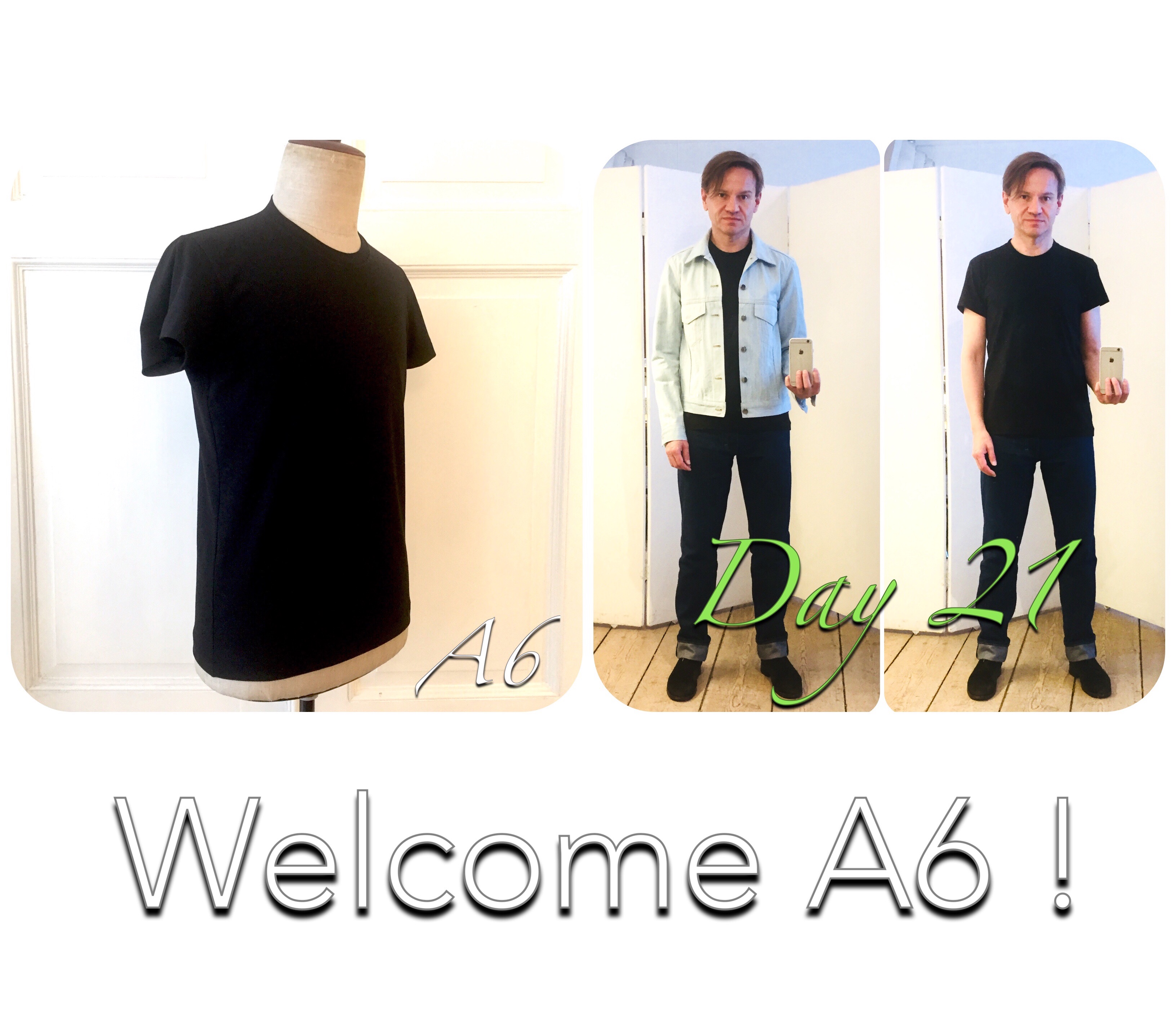 Finally time for a new garment! Made under a slightly pressed timetable, it's a black version of the white A5 t-shirt with some minor alternations. I like this design – it's super comfortable!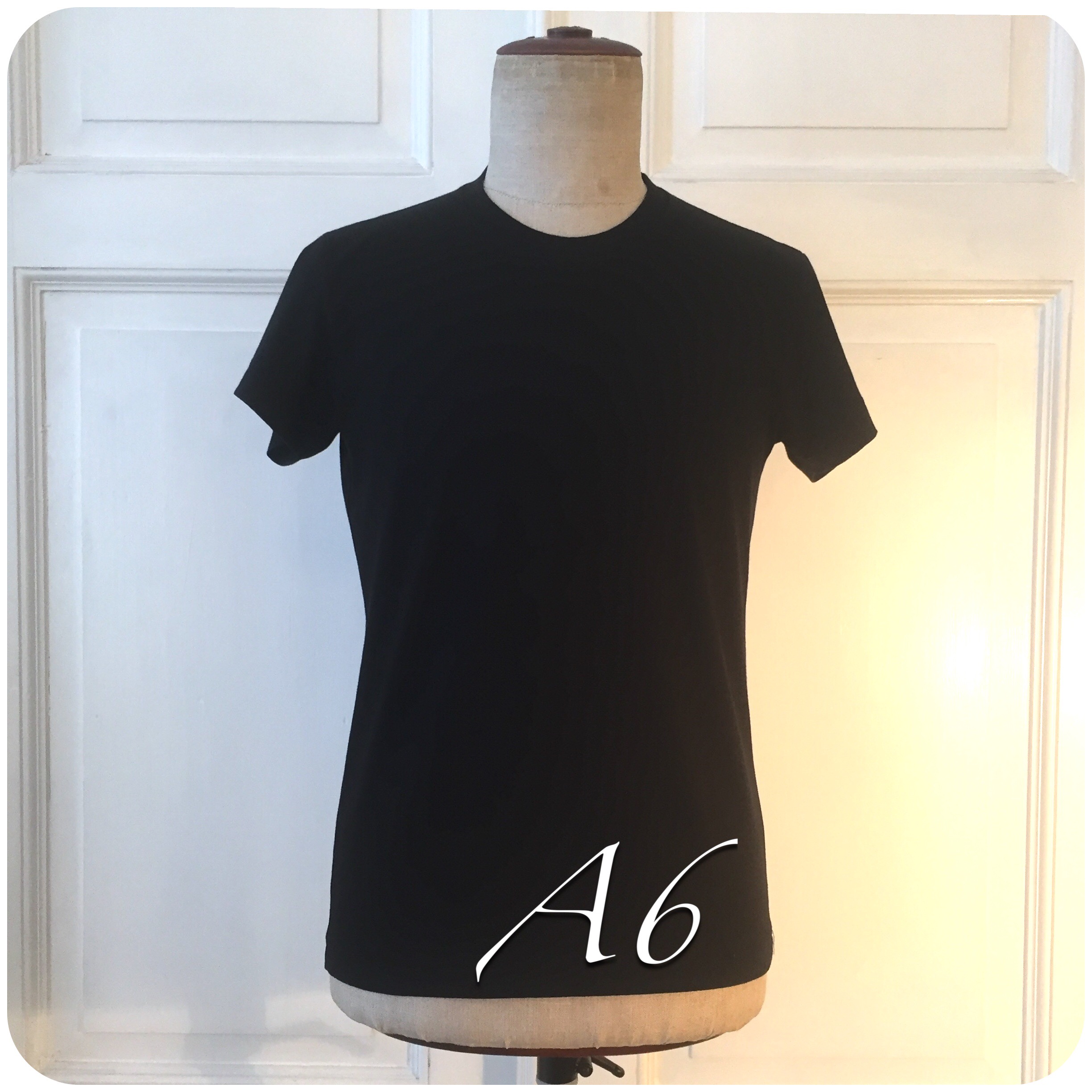 The style is slightly oversized with cropped but neatly hemmed sleeves. The neckline rib is wide and cut a bit away from the neck. The hemming is wide.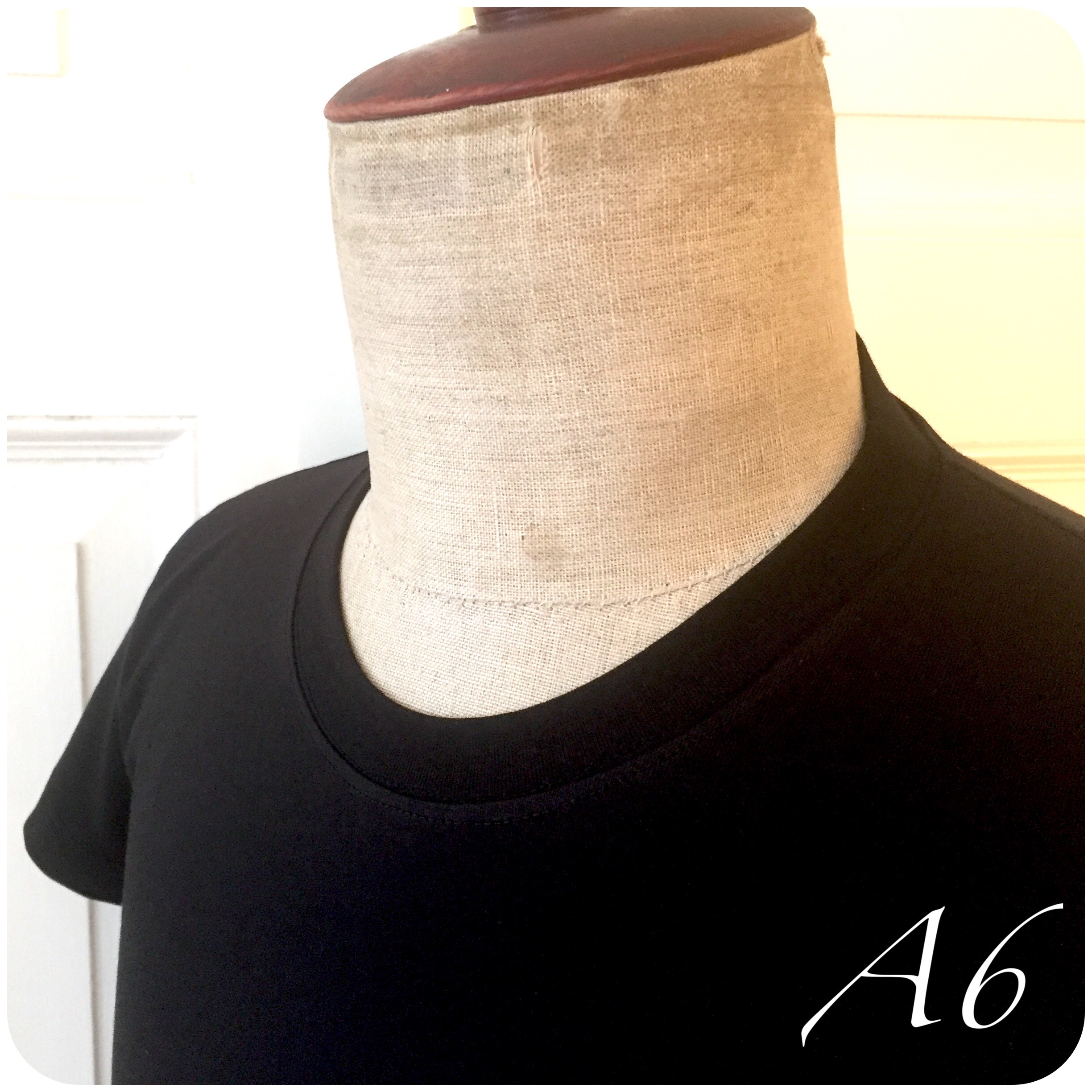 I opted for the quickest solution, that still gives me four more days with different combinations. So soon I need to make a new garment!

This is how the combination looked today! And now this new t-shirt will also be worn for an additional 99 days – a total of 100 – during the 979 days I have left of the project.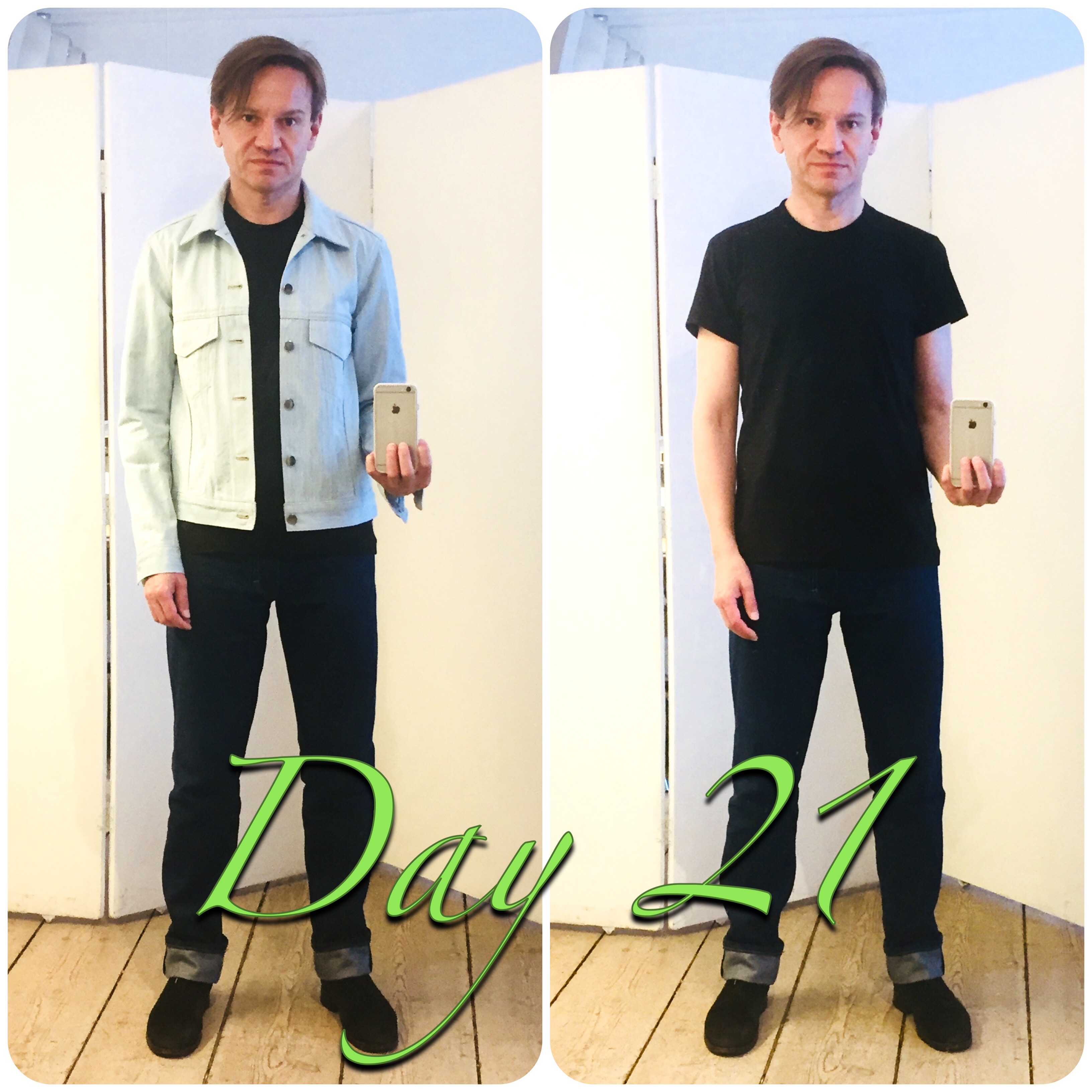 The denim jacket is actually just newly washed, by hand. Let's see how that was done tomorrow! See you there! And have a wonderful day!
– Sten Martin / DTTA
__________
If you enjoyed this content, feel free to support us by sharing this article, subscribe to one or two of our different platforms with informative content on tailoring and design, or, by just donating a sum. As a small independent company, we're always greatful for your support!
If you would like to comment, ask questions or suggest upcoming topics, remember to log in with your subscription code. See you over there!