In summer season, when you go for strong silhouettes and good quality garments, you also want the colors to shine bright!
Chapter 1 – Adding colors!
When planning your collection it's important that your colors gives a strong message of coherence. The fabrics should not represent everything – they should tell your story!
When choosing, don't look at them separately. Try to pick up two or three of them and see if they go together. Then shift one of them, and see if you're still okay.
The idea is that they all should go together within different combinations – then you could use (or buy, or sell) all the garments made with confidence. And that's our point here! Do not be random. Do your "homework" properly before embarking into your production. That will save both time and money!
Chapter 2 – Make a choise.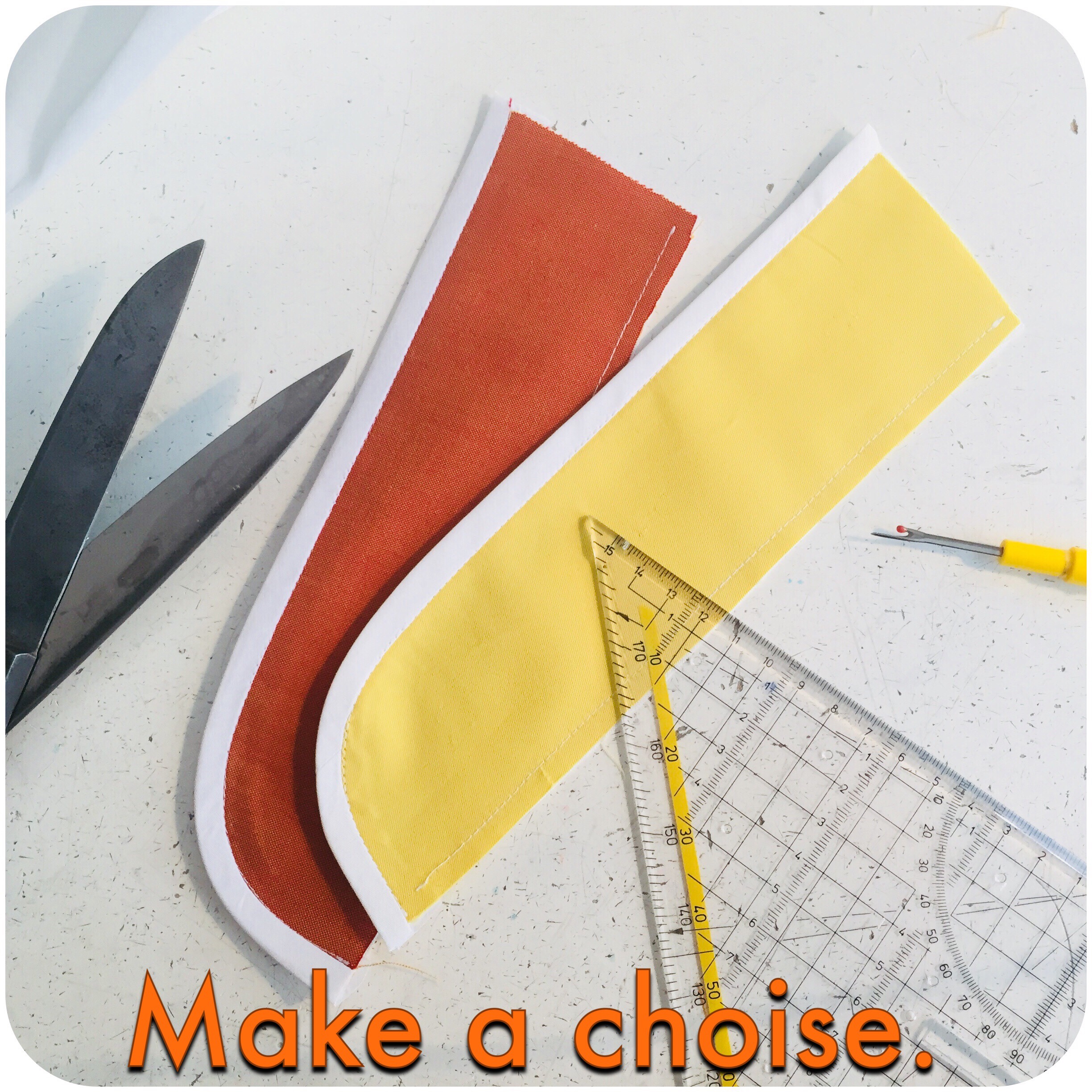 When embarking into your production, you should in beforehand have made some quality choises. Do you want a over-the-top handstitched collection? Do you want to focus on a great fit and smooth silhouettes? Is overlook just not your thing? Have you planned your fittings?
To make all these decisions can be hard. Especially if you're not trained in tailoring and/or collection technique. If your only reference is your own bought wardrobe, or images from the internet, you should invest in some guidance. Get a collaboration assistant! Someone with great experience.
The important thing is not to know it all. The important thing is to plan as much as possible, technically, to not "paint yourself into a corner", wasting precious time and money.
So make a list on topics as overall look, focus, stitching, thread, buttons, finishing, and so on. And your results will be so much better!
Chapter 3 – The Project.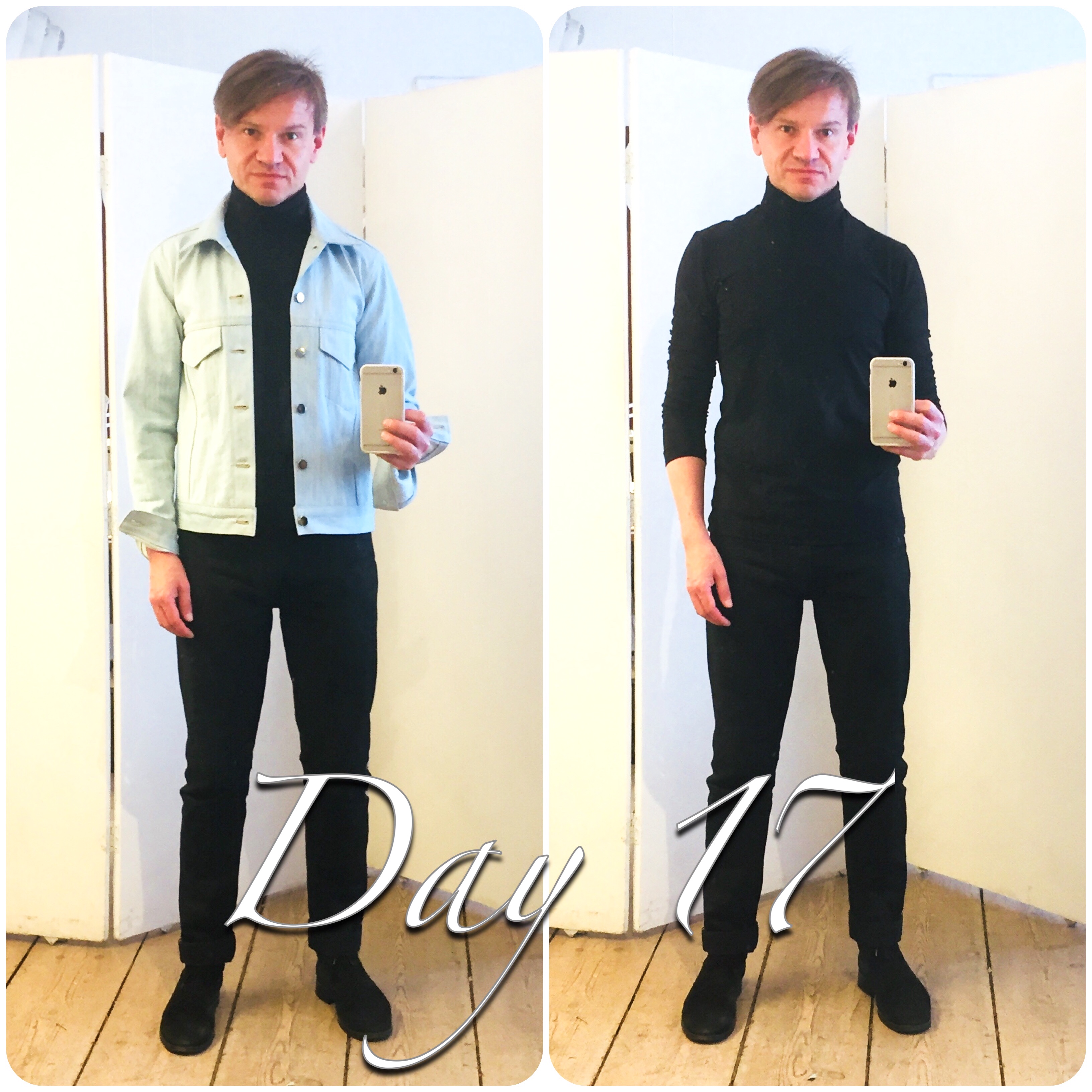 We arrived to day no. 17! Yes! I'm actually feeling quite proud. It all starting to make sense now, feeling just like a natural thing, to only be wearing these few garments in different new combinations. I don't even miss my old pre-project clothes!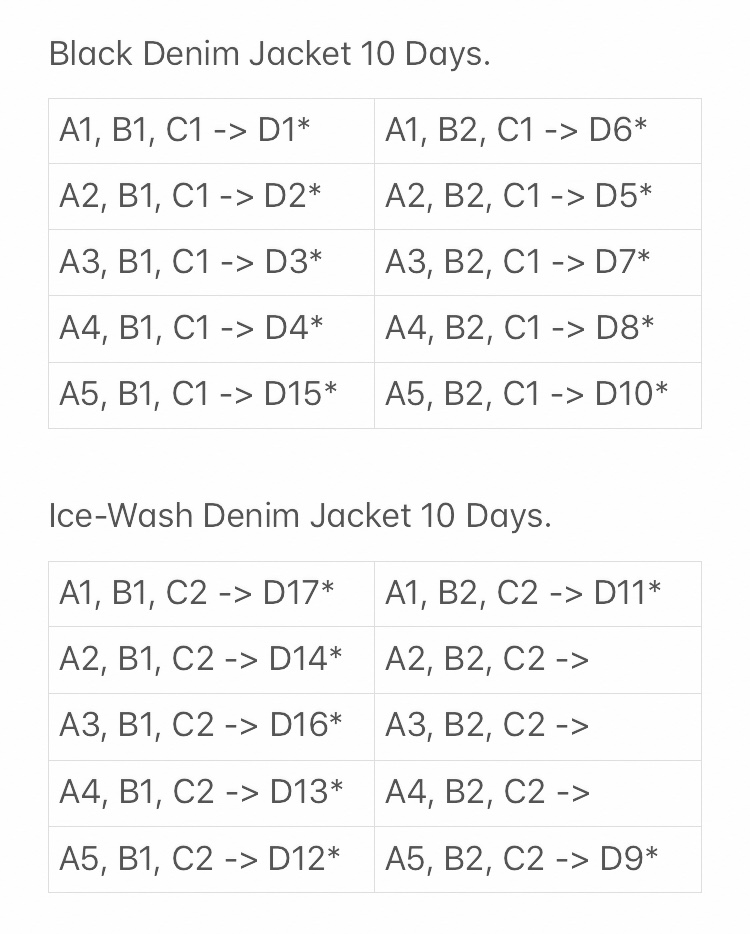 My list actually did all the difference! Now I can just go through it, and see what combinations I have to choose between. Easy! And now I can also calculate that I have only three days left, before I have to add a new garment. And if I then add another jacket – boom! – then I suddenly have 10 new combinations! (Going from 20 to 30.) And if I then add a pair of trousers on top of that, then I've got additional 15 more combinations! This is so much fun!
See you tomorrow for a new project combination, and much more sewing and planning! Have a wonderful day!
– Sten Martin / DTTA
__________
If you enjoyed this content, feel free to support us by sharing this article, subscribe to one or two of our different platforms with informative content on tailoring and design, or, by just donating a sum. As a small independent company, we're always greatful for your support!
If you would like to comment, ask questions or suggest upcoming topics, remember to log in with your subscription code. See you over there!