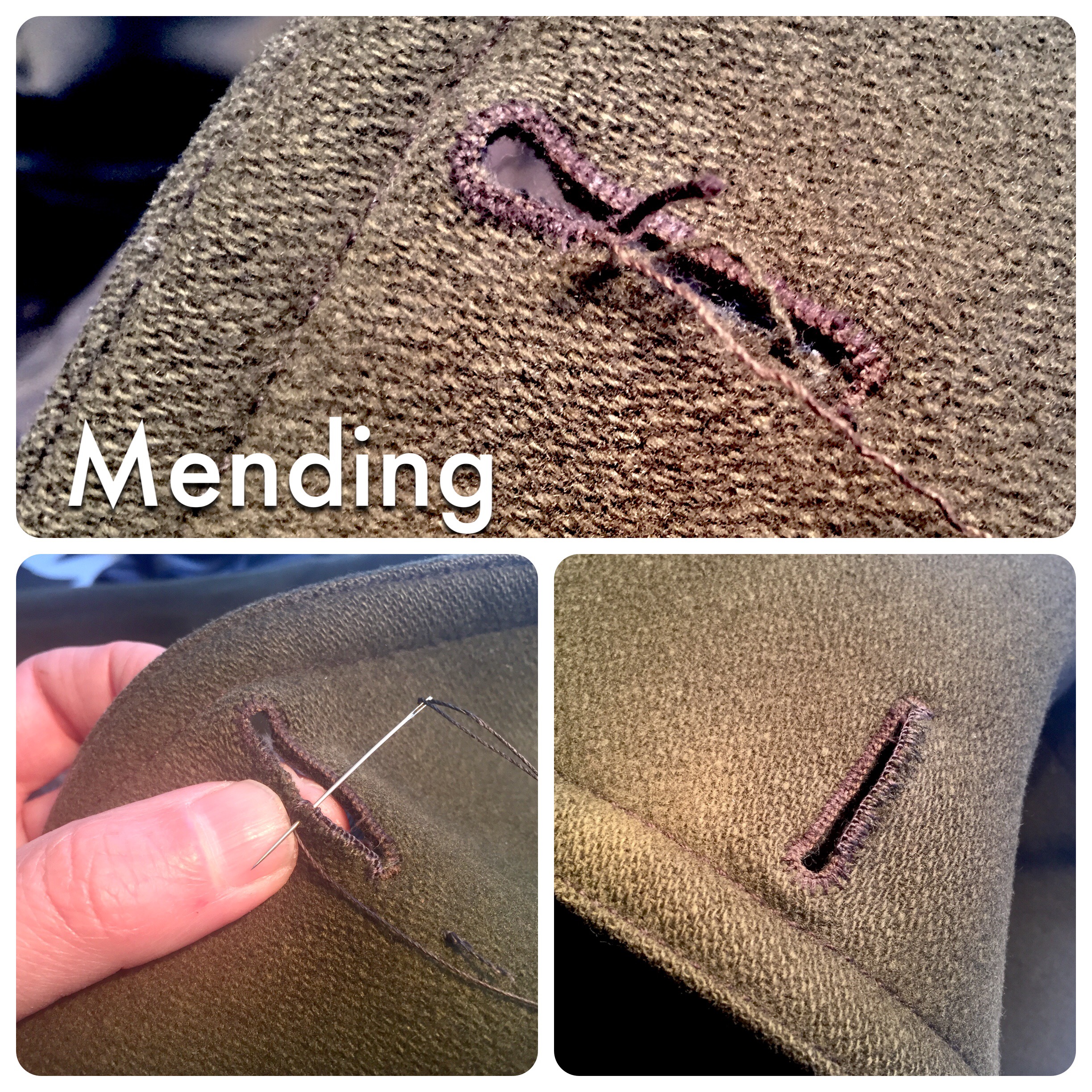 Mending – or saving as I usually call it – is a word seldom used today. When something accidentally is torn apart or worn to pieces, it is usually thrown away. But sometimes a garment can actually be your absolute favorite, or for some other reason be valuable enough to save. What to do? Start mending!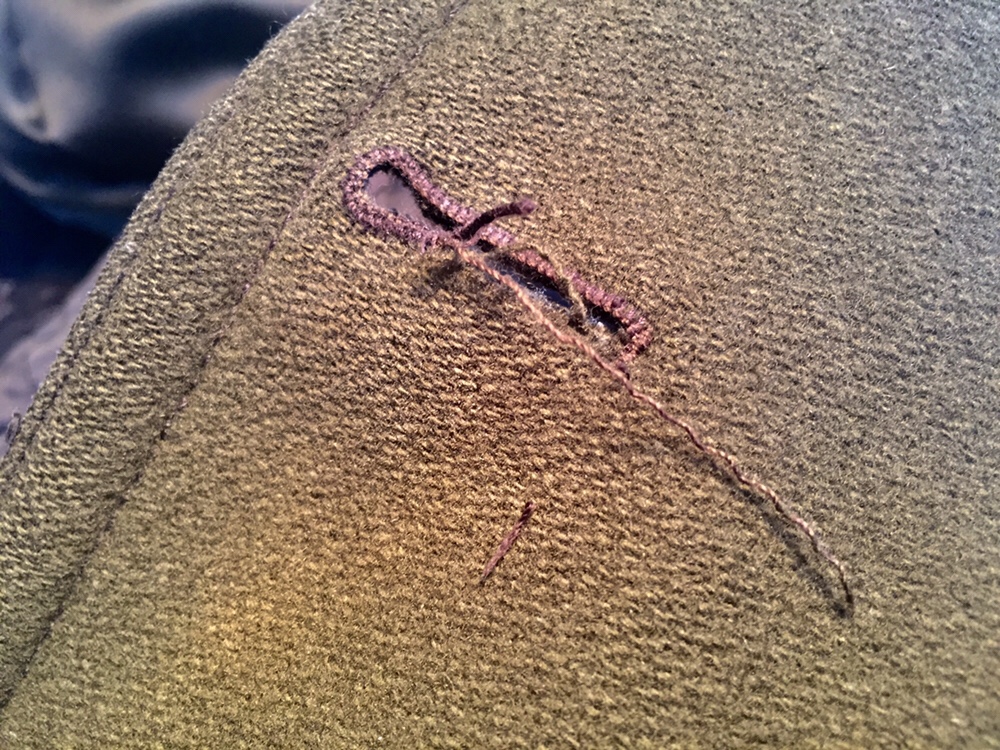 This time around it's a customer's favorite coat, which have been worn heavily at its front edge machine-stitched buttonhole. Unlike worked (hand-stitched) ones, when a machine-stitching tears apart, it all starts to unravel quickly. And it looks a mess. But we know how to save this! Let's do it!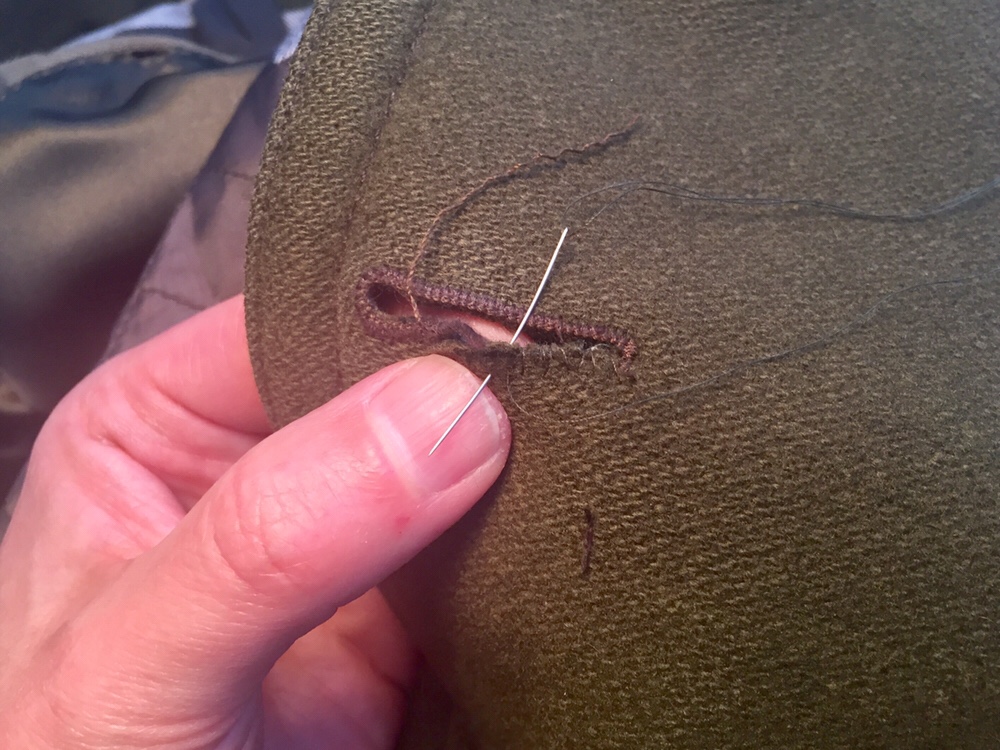 First, I overcast the raw edge just to save what can possibly be saved.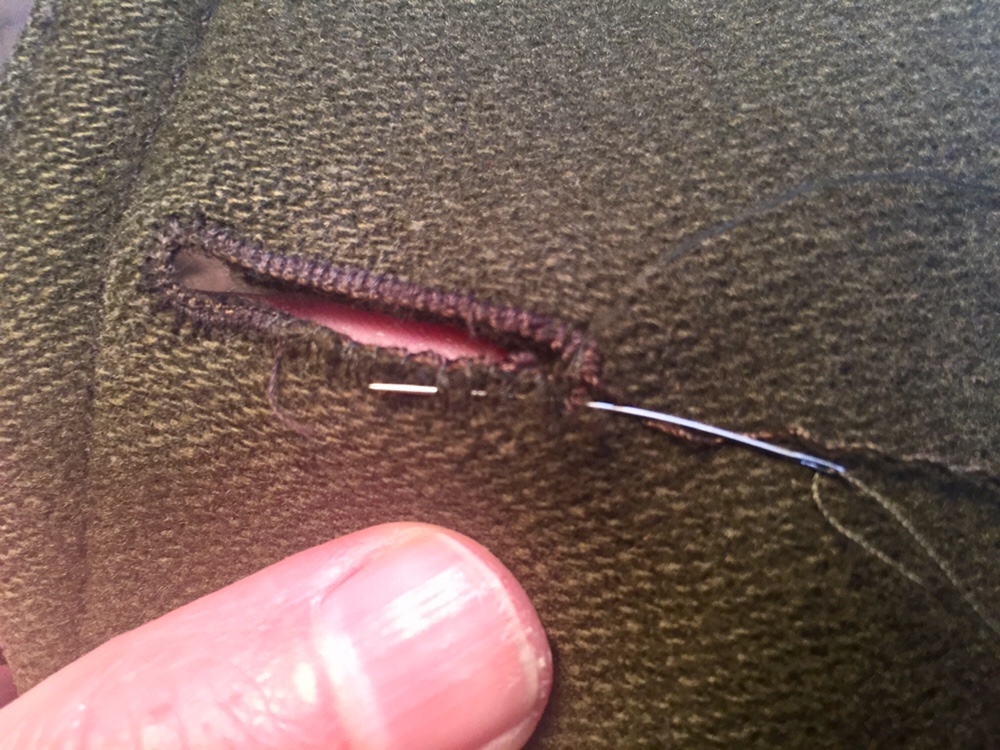 Then it's time for some darning, to patch up the frayed fabric.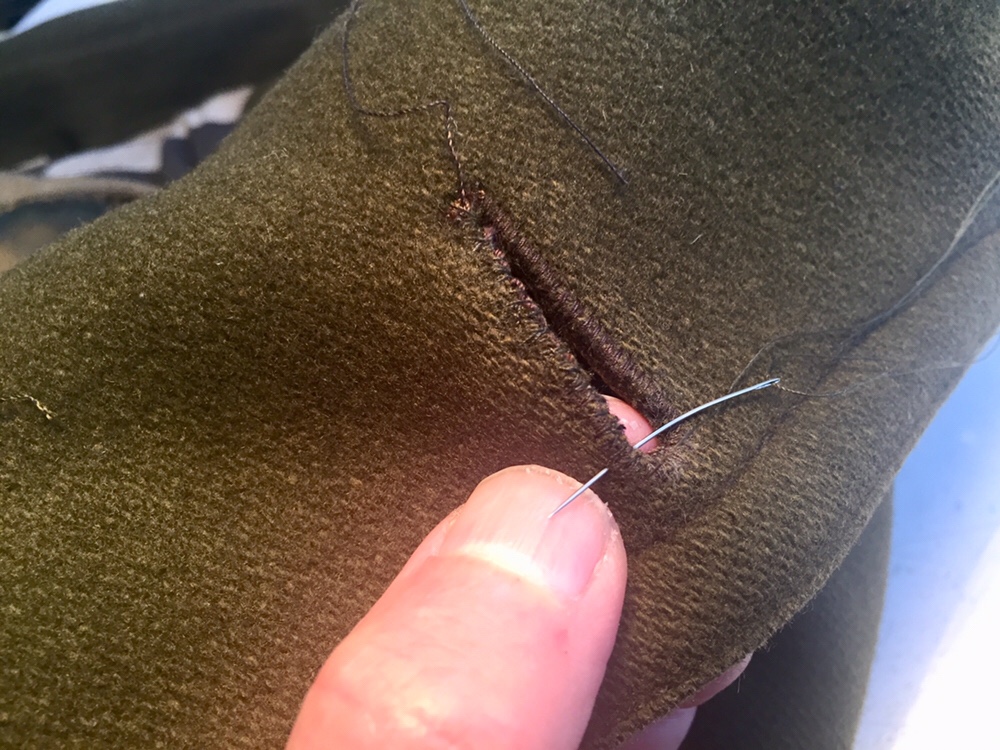 Also working the back side, to make it extra resilient.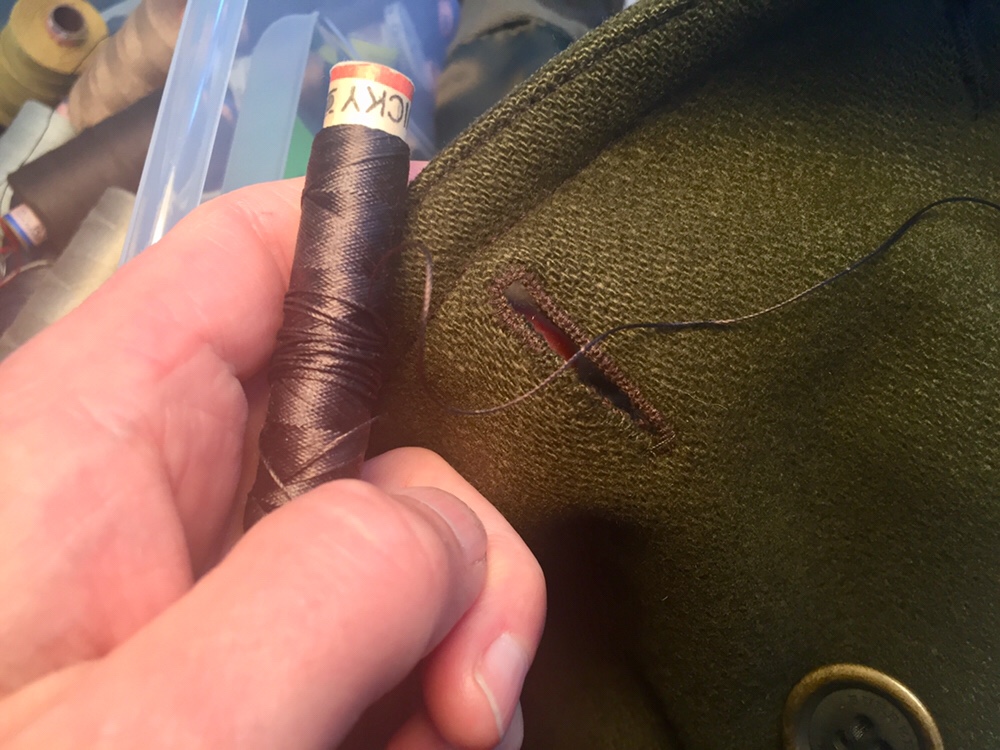 Finding a silk thread that will fit. It can never be the same, but I'll try my best.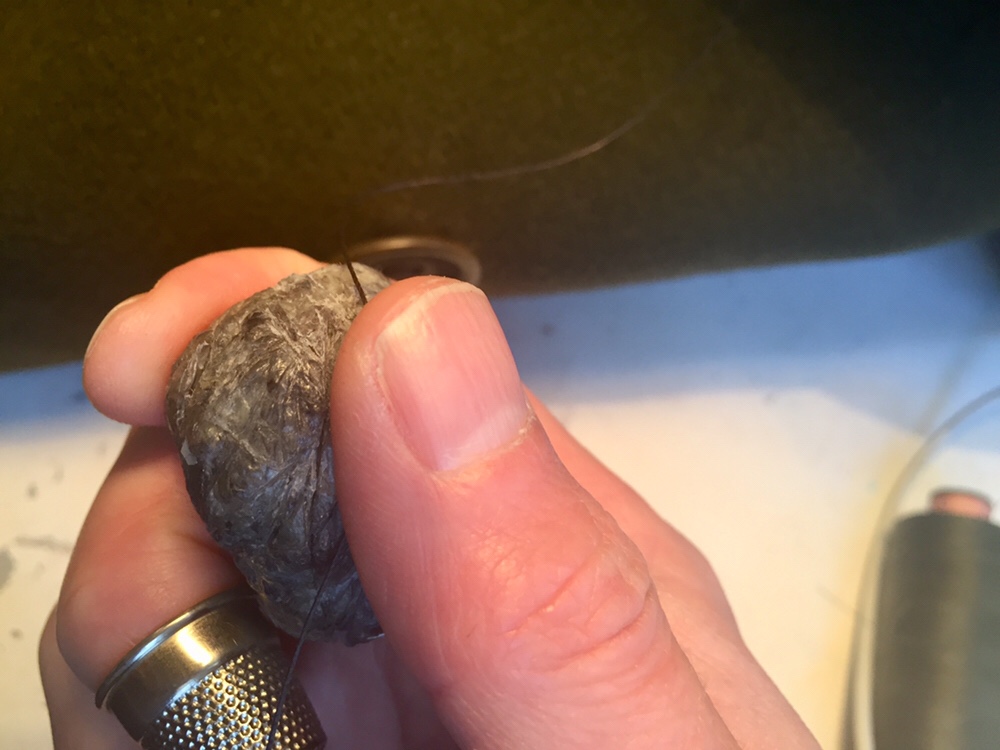 Waxing the thread. Giving it a good coat.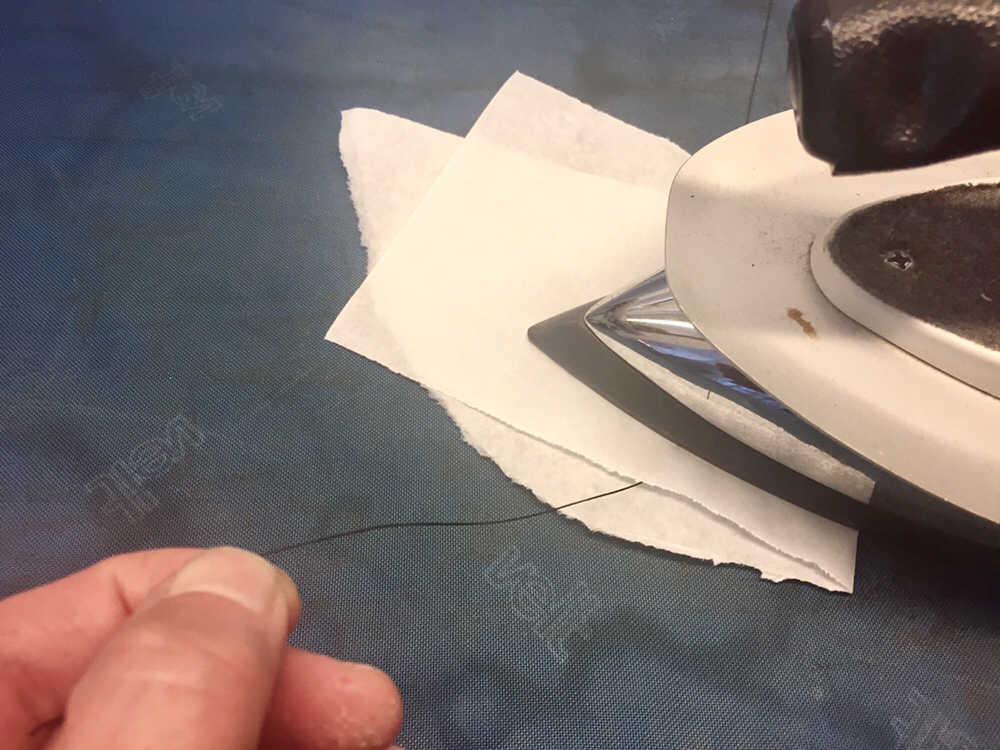 Melting the wax. Locking-in the silk thread.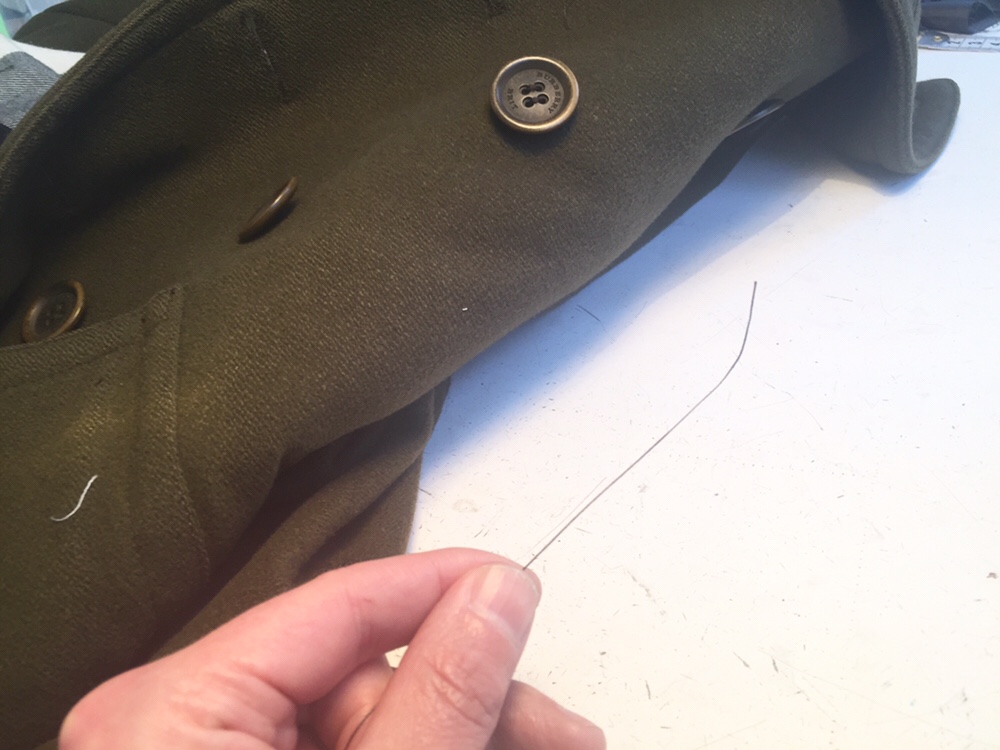 The wax-coating makes the thread extra stiff and resilient.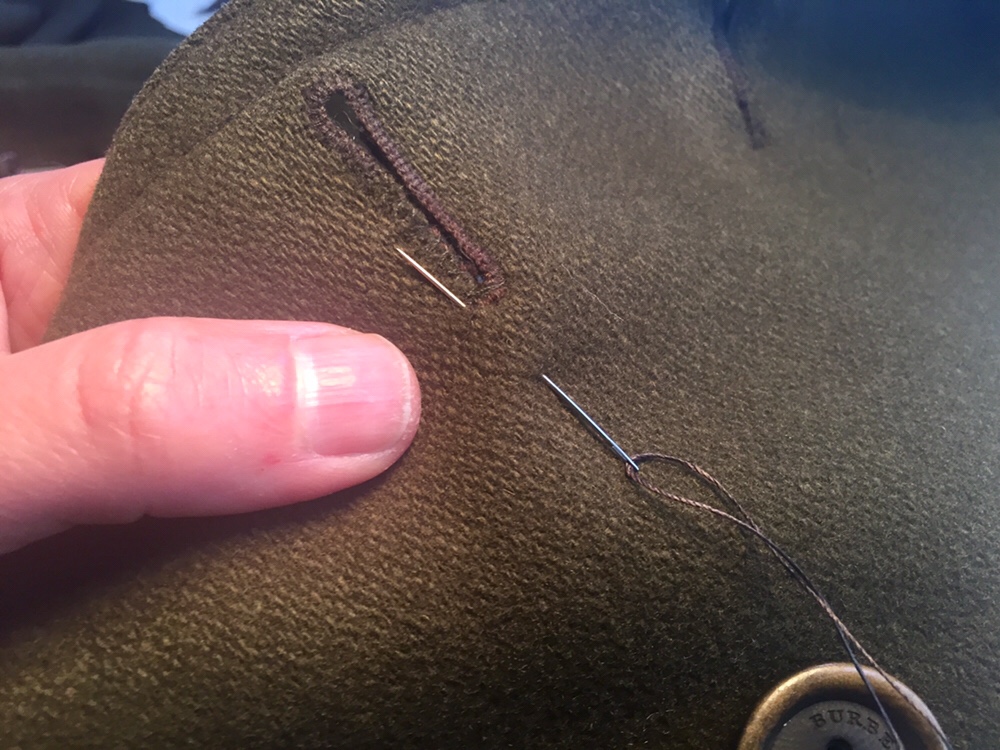 Starting the buttonhole's decorative stitching slightly shifted away.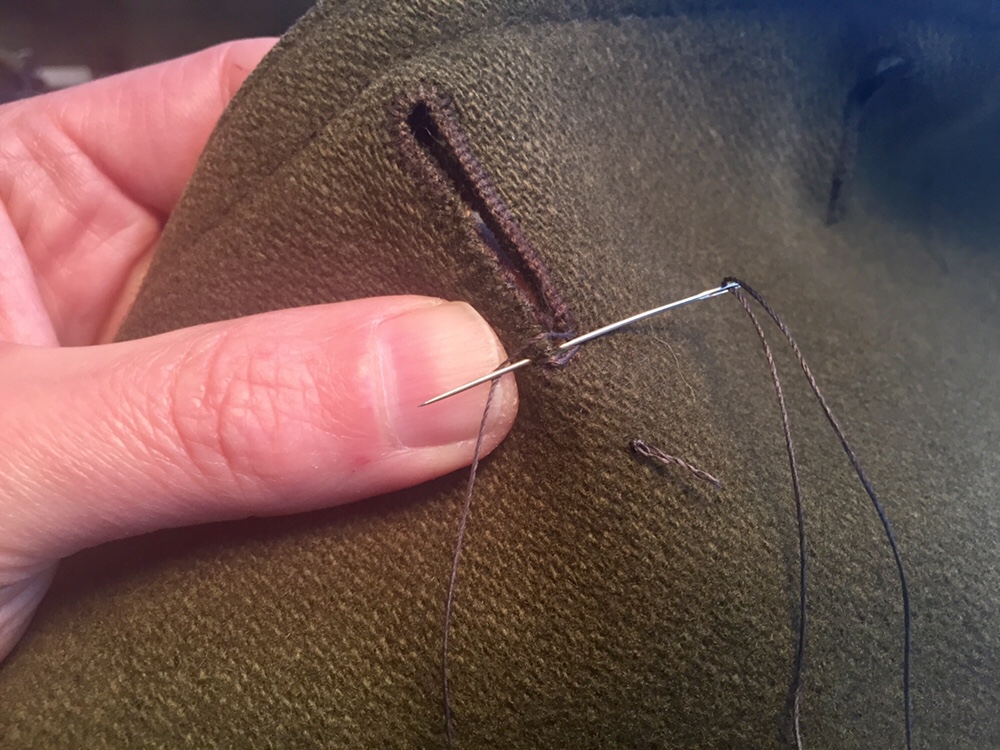 First stitch of the actual buttonhole stitching, re-using its own inlay thread.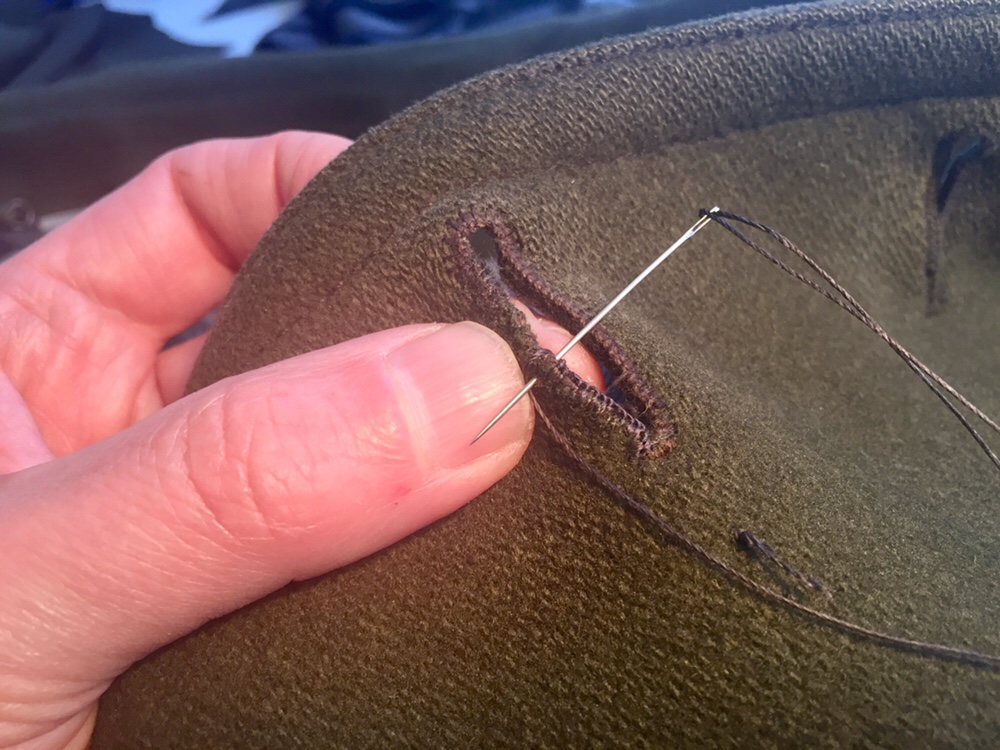 Stitching along while trying to copy its original machine-stitched ones.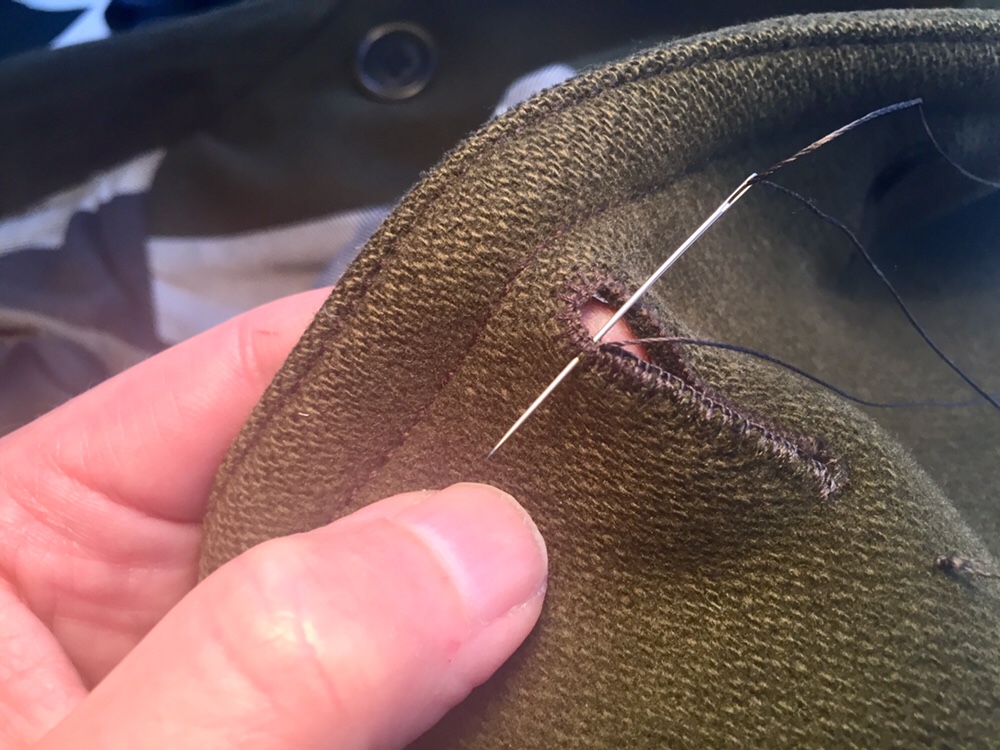 Ending my stitching right where the original one start.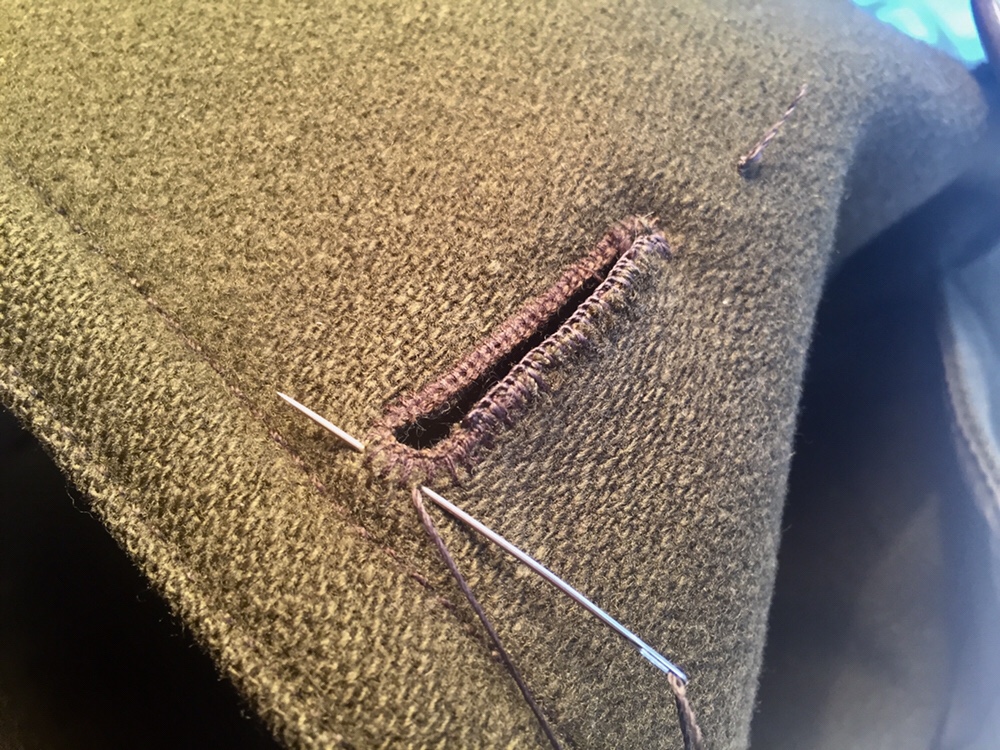 Interweaving the silk thread within the rest of the other stitching.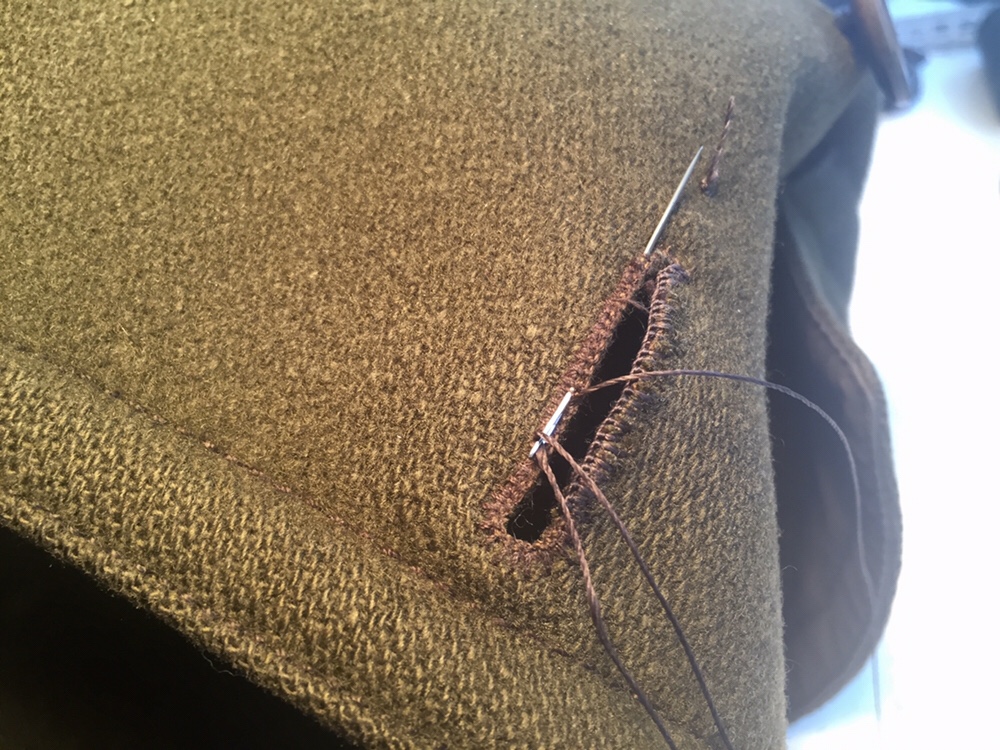 Securing the thread thoroughly along the edge, under the original stitching.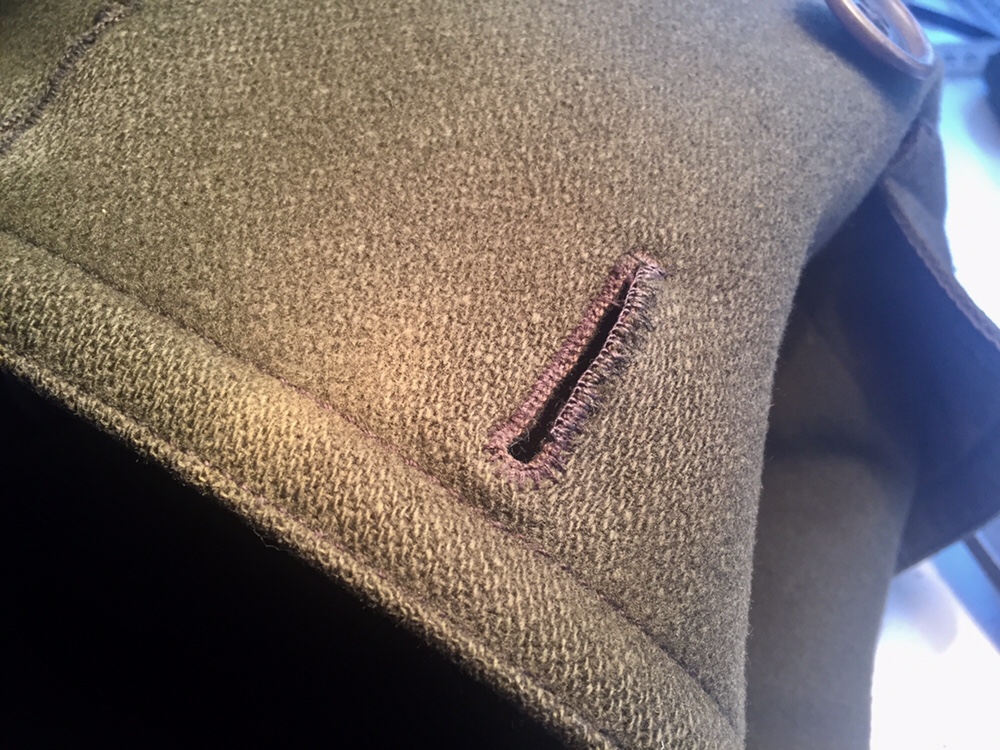 Cutting threads away and giving it a good press under a protective cloth.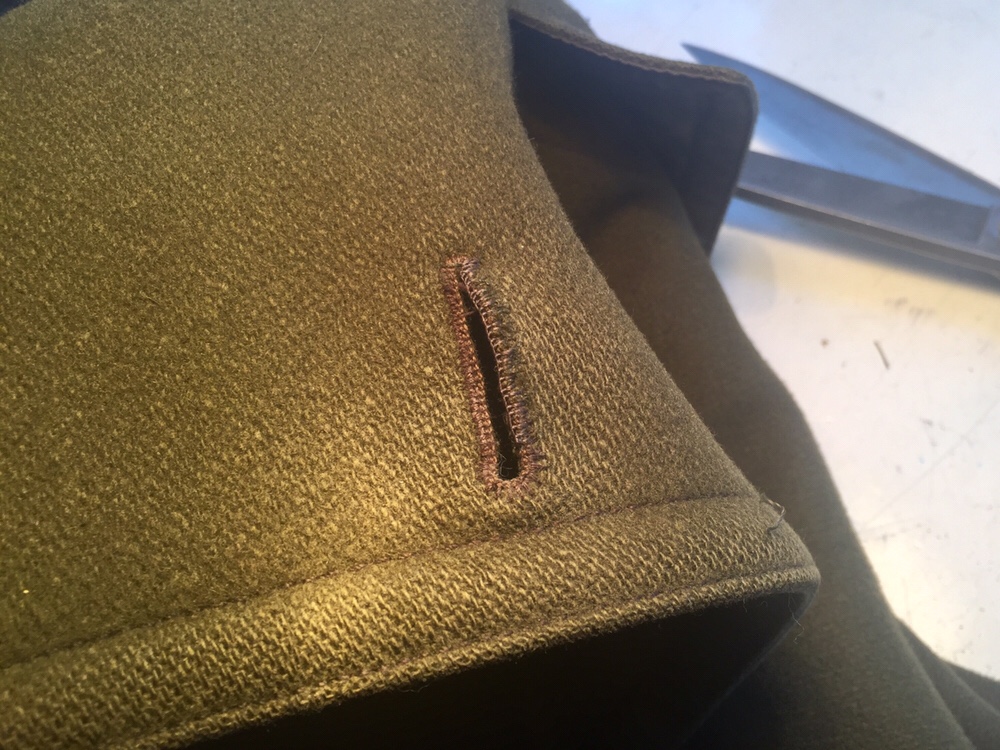 There! Repaired buttonhole on a customer's favorite coat!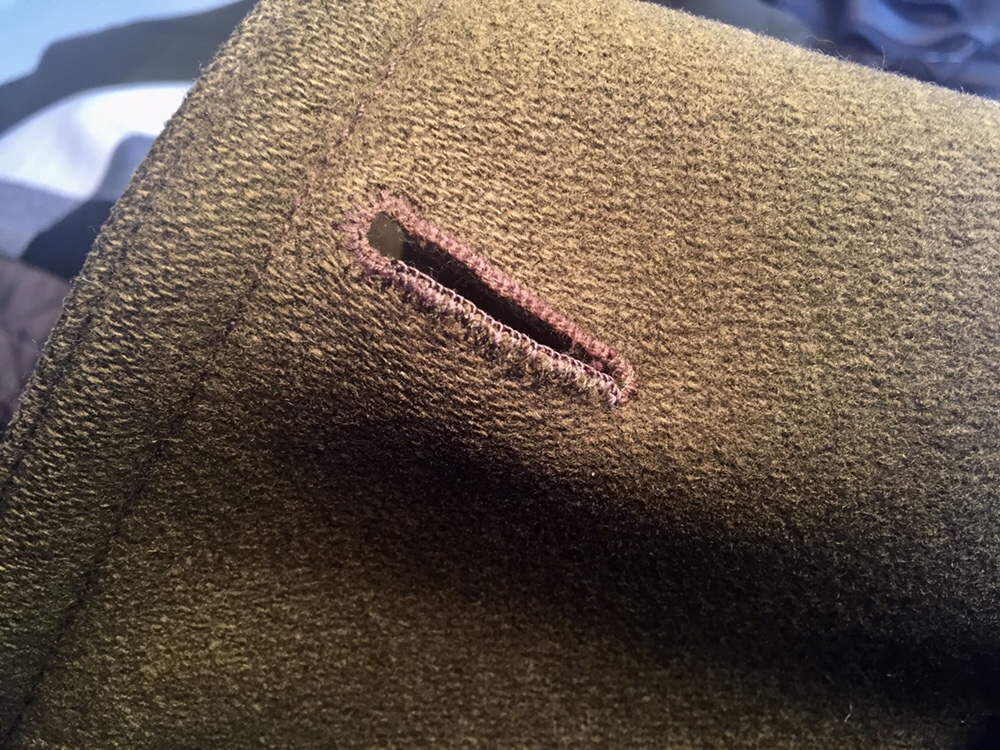 As you can see in this close-up, there will always be a "tell" since repairing often includes securing and darning a somewhat frayed (or torn) fabric – having an unfavorable starting point. And furthermore, machine-stitching and hand-stitching will never be the same. Even copying another person's stitching can be quite difficult!
But still, I like giving garments their own history! And if the other option is throwing it away, I think it's so obiuos that mending is a good solution. After all, it will probably hold for years to come! And seen from the slightest distance, most people will never see the difference.
Last, if it all seems a bit difficult – practice. Or pay a visit to your favorite tailor of choice. It's time to start re-using your favorite garments again!
– Sten Martin / DTTA
__________
If you would like to comment, ask questions, or suggest upcoming topics, remember to log in with your subscription code. See you over there!